Pictured left to right: Tom Crookenden, Suzy Bilby, David Bilby, Charlie Pragnell
David Bilby: 60 years in the jewellery trade
When, aged 15, David Bilby answered a newspaper ad seeking a 'bright young lad to learn the jewellery trade', he could never have imagined where it would take him. That was in 1958. Sixty years later, his enthusiasm for beautiful gems burns just as brightly.
The advert was from the prestigious pawnbroker Attenborough of Fleet Street. There, David began his gemmology training, becoming the youngest person to qualify as a Fellow of the Gemmology Association, aged 18, and later completing the Diamond Diploma in its inaugural year. More importantly, he learnt how to interact with the people who came through the door. "I learnt to assess goods, people and situations, which stood me in good stead for the rest of my career," he says.

After Attenborough, David set his sights on Garrard, then home of the Crown Jeweller. Born to a working-class family in south London, he was an outsider to the rarefied company, but his expertise won him a role. "During my interview, the boss pulled out a piece of antique silver and said 'tell me about this'," David recalls. "I said 'it's by Samuel Watson, 1732, rather nice'. He said 'you're wrong, it's 1731'. I said 'with the greatest respect sir, it's 1732'. He looked back at his hallmark book and said 'you've got the job'."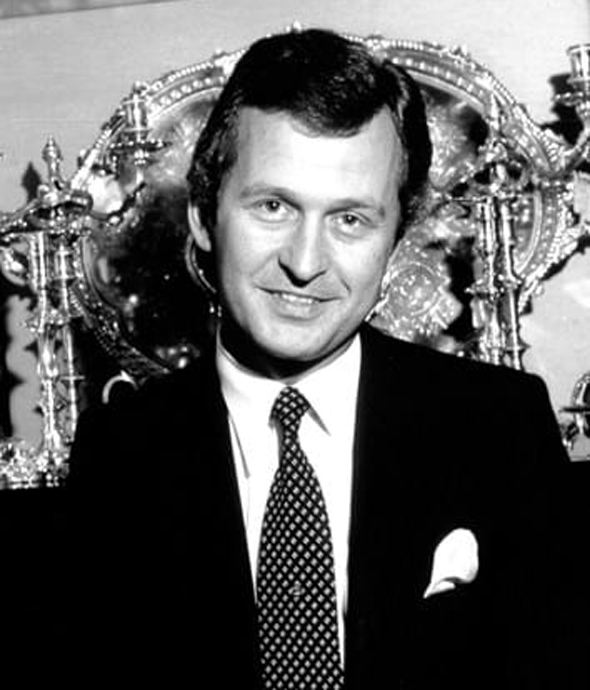 David quickly rose through the ranks, becoming sales and showrooms director and travelling the world to introduce wealthy clients to fabulous jewels. Photographs of him aboard yachts and in the company of royals attest to the glamour of those days, but David remained modest. "I don't say much, I just get on with it," he says. "But it was very exciting, and I always seemed to do well." In 1989, David set up his own jewellery company in Mayfair. The next decade saw him manage Hunt & Roskell, part of the Asprey group, and rejoin Garrard, moving the company to Bond Street and becoming General Manager at Asprey & Garrard. In 2000, he established his own venture again, bringing together clients and exceptional goods from all over the world. A move to the Cotswolds eventually brought him to Pragnell, a family-run jewellery business founded in Stratford-upon-Avon. "Pragnell is a fantastic company," says David. "It's based on relationships, backed up by the quality and rarity of the jewels."
In his five years at Pragnell, David has placed one-of-a-kind Masterpieces with clients he's known for decades - and in some cases, their children and grandchildren. They trust that when David is impressed by a rare gem - whether a Paraiba tourmaline or a Golconda diamond - it is worth serious consideration and perhaps investing in.

While some things have changed over the years, such as the use of email and the seven-day working week, David maintains that sometimes old-fashioned approaches work best. He sends handwritten letters, stamped with his personal seal, and his relationships are grounded in trust, integrity and honesty.

"I'm not a salesperson, I'm a facilitator," he says. "I've learnt to observe silence and listen, and get to know what people want. The most important thing is that everyone walks out of the door feeling ten feet tall." No doubt that spirit will see him continue to delight Pragnell's clients for decades to come. .
Diamond set loupe tie pin in 18ct yellow gold presented to David Bilby by the Pragnell family on the 17th of September to mark his completion of a remarkable 60 years within the Great British jewellery trade.