About Us
One of the UK's last family-owned, full-service jewellers, we mark life's significant moments with pieces of exceptional beauty, rarity and quality.
We offer the widest and most beautiful selection of fine jewellery, watches and silver, both antique and modern, in the UK. As a sixth-generation, family-owned company, the Pragnell name symbolises our innate commitment to quality.

With four showrooms across the UK and a virtual concierge service, we are here to help customers find the special pieces that celebrate their significant life milestones, and will be treasured for generations to come.

George Pragnell, who founded the company in Stratford-upon-Avon in 1954, declared that 'our knowledge is your safeguard', and that still rings true today. Our team of GIA-trained gemmologists, goldsmiths, antique jewellery specialists and accredited Swiss watch experts provide an unrivalled personal service.

Our reputation and relationships allow us to offer the very best: from limited-edition Patek Philippe and Rolex watches to rare gemstones and specialist craftsmanship. Our fine jewellery is handmade in our British workshops, and every aspect of the journey - from sourcing the finest gemstones, to handcrafting the pieces and exceeding our customers' expectations - is overseen by a member of the family.

Along with our exceptional selection of contemporary and antique fine jewellery, we specialise in creating bespoke jewels as unique as the people and moments they represent. From one-of-a-kind engagement rings to remodelled family heirlooms, our talented team of designers and craftspeople take pride in in bringing clients' jewellery dreams to life. Our loyal customer base spans generations, and has grown through word-of-mouth. Whatever a client's requirements, whether they are a first-time customer or have been visiting us for decades, they will receive the same unparalleled service.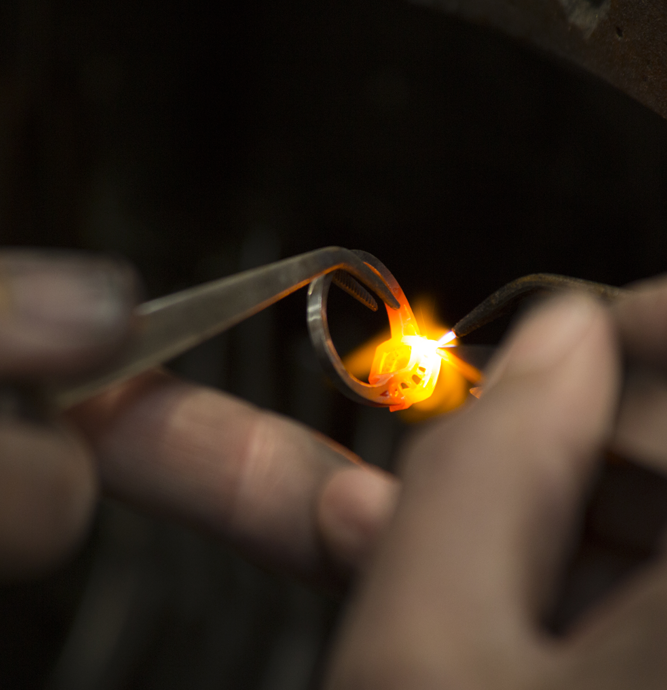 Rare Jewells Handcrafted in Great Britain
Our fine jewellery is handcrafted in British workshops by classically trained craftspeople, using gemstones of exceptional beauty and quality. We believe that fine jewellery is art, not fashion, and that beautiful gemstones should be celebrated. Our one-of-a-kind Pragnell Masterpieces are individually designed around exceptional gemstones hand selected by a member of the Pragnell family for their beauty and rarity. Stones such as Golconda diamonds, Colombian emeralds, Kashmir sapphires and Burmese rubies: each one a dazzling link to a bygone era.

Each Masterpiece is handcrafted in our British workshops by our master craftspeople, who blend traditional goldsmithing techniques with sophisticated modern technology. Many of our craftspeople are Fellows of the National Association of Goldsmiths, and each Masterpiece is uniquely numbered and stamped with the Pragnell Seal, a celebration of craft excellence. We champion British design and craftsmanship, and were honoured to receive the Queen's Award for Enterprise in 2018, in recognition of our outstanding business performance.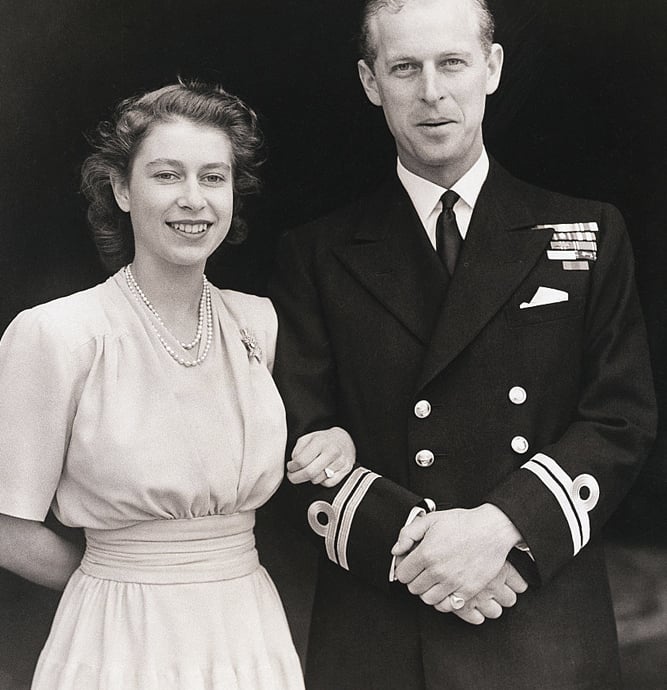 A Rich and Royal Heritage
From our tapestry of royal connections to our longstanding celebration of Shakespeare's legacy, we are proud of our rich British heritage.

Pragnell was founded in Stratford-upon-Avon in 1954, and our jewellery-making heritage stretches back to the early 19th century. Founder George Pragnell began his career at Queen Mary's private jeweller, Biggs of Maidenhead. Over the years, we have acquired the esteemed jewellery houses George Tarratt (est. 1915), Waters & Blott (est. 1850) and Philip Antrobus (est. 1815) - the creator of the Queen's engagement ring. Acquiring these specialist jewellers cemented our antique jewellery expertise, and many of our fine jewellery collections are inspired by the archives of these distinguished houses.

We also have a long-time relationship with another of Stratford-upon-Avon's celebrated exports: William Shakespeare. Our flagship showroom stands at 5 Wood Street, in a listed Tudor cottage designed by Abraham Sturley, one of the Bard's closest friends and drinking companions. We are proud supporters of the annual Shakespeare's Birthday Celebrations, and in 1990 launched the Pragnell Shakespeare Birthday Award, honouring those who further his legacy.
You May Be Interested In
Generic CLP Page