SORRY NO ITEMS WERE FOUND.
Please refine your search or try another search term.
Select a price range to suit your budget
SORRY NO ITEMS WERE FOUND.
Please refine the selected filters.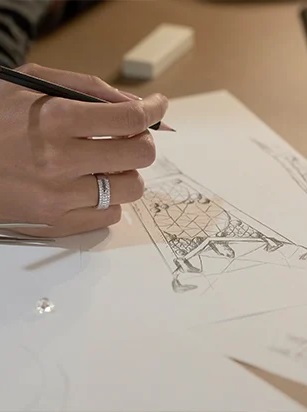 Handcrafted
Discover Our Bespoke Service
Design and create a unique jewel, custom-made just for you. We'll bring your dream to life; the only limit is your imagination.
Frequently Asked Questions
Below are the answers to our most commonly asked questions. Should you want to find out more please feel free to Contact Us us and begin your Pragnell experience.
Three-stone engagement rings, or trilogy rings, are the perfect symbol of your journey with your partner representing the past, present and future. Three-stone engagement rings have a focal diamond in the centre with two smaller diamonds on either side.
Yes, a three-stone engagement ring is often referred to as a trilogy ring.
Three stone rings are easy to clean with warm, soapy water. Use gentle degreasing soap, such as mild dish soap, to remove residue on the ring, and gently scrub the ring with a soft bristle brush such as an old toothbrush.
About 3 Stone Engagement Rings
Symbolising the past, present and future, a 3 stone engagement ring is steeped in romantic sentiment, gifted to represent the memories already shared, the present moments being enjoyed, and the milestones yet to come. Traditionally, a row of three diamonds of the same shape is set horizontally across the finger to further strengthen the continuity and meaning in the piece. Popular diamond cuts include round brilliant, princess and emerald shapes as they sit well together and can be paired easily with other wedding and eternity bands. For those searching for a more contemporary take on a classic design, using two gemstones of exacting quality and size to flank the principle diamond introduces colour to the engagement ring. Alternatively, mixing diamond shapes between the central and side diamonds can express the wearer's unique personality.
Engagement Listing Page