SORRY NO ITEMS WERE FOUND.
Please refine your search or try another search term.
Select a price range to suit your budget
SORRY NO ITEMS WERE FOUND.
Please refine the selected filters.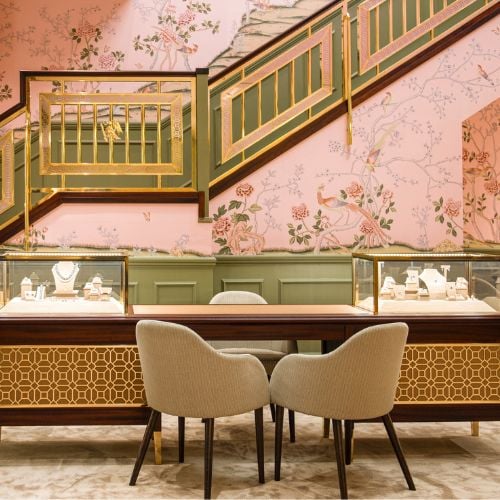 BOOK AN APPOINTMENT
Whether you book an appointment to visit us in person or opt for a virtual consultation from the comfort of your own home, you'll receive the same high standard of service and individual care and attention from our expertly trained consultants who can share designs, discuss gemstone options and even model pieces.
About Antique Clocks
The soft ticks and gentle chimes of a clock bring life and spirit to a home. Emanating from antique examples, these sounds truly bring history to life when we consider the many hours and years a Victorian carriage clock has counted.

As a sixth generation family jeweller, Pragnell are proud to continue our tradition of offering a carefully curated selection of the very best antique clocks; wall, mantel and carriage clocks, that will work well in both traditional and contemporary settings.

Our collection of vintage clocks showcase a wide range from delicate miniature nickel case carriage clock examples, that would have graced a dressing table, to larger pieces with hand-painted porcelain and intricately engraved panels. We also have an interesting range of vintage lucite pieces from the famed Swiss maker, Jaeger-LeCoultre, that showcase 1960s style at its best.
Antique Listing Page