SORRY NO ITEMS WERE FOUND.
Please refine your search or try another search term.
Select a price range to suit your budget
SORRY NO ITEMS WERE FOUND.
Please refine the selected filters.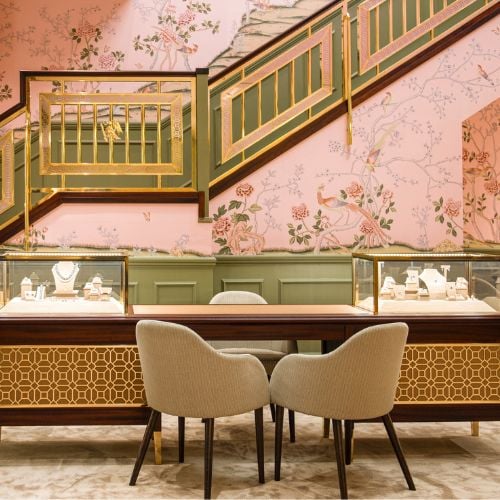 BOOK AN APPOINTMENT
Whether you book an appointment to visit us in person or opt for a virtual consultation from the comfort of your own home, you'll receive the same high standard of service and individual care and attention from our expertly trained consultants who can share designs, discuss gemstone options and even model pieces.
Pre-Owned Breitling Watches
Leon Breitling started his company in 1884. He specialised in both timepieces and measuring equipment, which led to the company's pioneering role in the development of the wrist chronograph. Gaston Breitling took over after his father's death in 1914. Under his stewardship, the company invented the first chronograph with independent push pieces above and below the crown, allowing for the measurement of multiple times in sequence.

In the 1950s Breitling turned their attention to the seas, launching two diving watches in 1957. Both watches were named Superocean, one with a chronograph, the other being time only. Breitling has gone on to extend this range and now has two collections devoted to the original Superocean timepieces: the modern Superocean and the vintage-inspired Superocean Heritage.

At Pragnell, all our pre owned Breitling watches are fully serviced, or restored by a brand authorised watchmaker where necessary, fitted with a brand new strap (if leather or fabric), and sold with a guarantee of at least two years. Furthermore, when buying a Breitling second hand watch, you will also receive the same quality aftercare as you would if buying brand new.
Watch Listing Page