SORRY NO ITEMS WERE FOUND.
Please refine your search or try another search term.
Select a price range to suit your budget
SORRY NO ITEMS WERE FOUND.
Please refine the selected filters.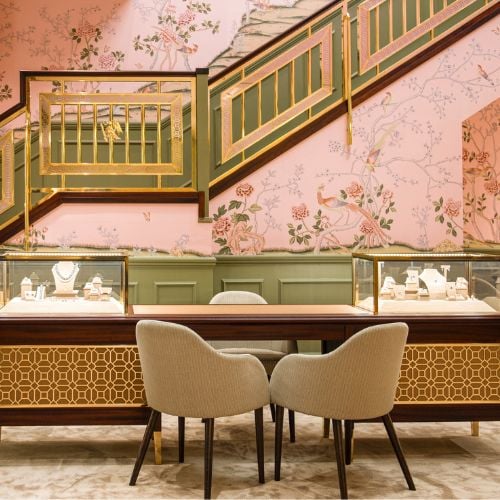 BOOK AN APPOINTMENT
Whether you book an appointment to visit us in person or opt for a virtual consultation from the comfort of your own home, you'll receive the same high standard of service and individual care and attention from our expertly trained consultants who can share designs, discuss gemstone options and even model pieces.
About Antique Silver
The gleam of silver has been associated with wealth and status for centuries. The Georgians and Victorians were prolific in their use of this precious metal, with a vast array of tableware, along with practical and ornamental accessories, being produced for the wealthy and elite members of society.

As a sixth generation family jeweller, Pragnell are proud to continue our tradition of offering a carefully curated selection of the very best pieces of antique silver that will work well in both traditional and contemporary settings.

Our extensive selection features exceptional Georgian antique silver candlesticks by Paul de Lamerie, neo-classical pieces from the workshops of Peter Carl Faberge, and 1970s novelty creations from Stuart Devlin. We also specialise in antique silver spoons and tankards that can be presented plain or engraved, making the perfect gift to mark a special occasion.

Now is the time to consider investing in a beautiful piece of antique silver that can bring your annual Christmas table to life, whilst creating a family tradition that will become cherished and adored by future generations.
Antique Listing Page