SORRY NO ITEMS WERE FOUND.
Please refine your search or try another search term.
Select a price range to suit your budget
SORRY NO ITEMS WERE FOUND.
Please refine the selected filters.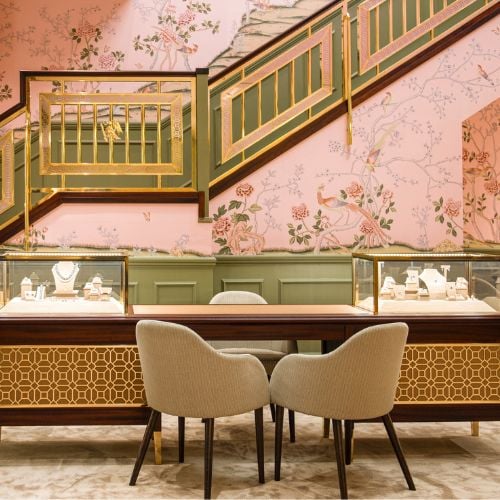 BOOK AN APPOINTMENT
Whether you book an appointment to visit us in person or opt for a virtual consultation from the comfort of your own home, you'll receive the same high standard of service and individual care and attention from our expertly trained consultants who can share designs, discuss gemstone options and even model pieces.
Ladies' Luxury Watches
At Pragnell, we have an extensive range of luxury ladies' watches. Luxury watches are known for their ageless appearance and quality, which means that they don't follow trends or go out of fashion; they are simply sought after for their traditional craftsmanship and heritage.

Handcrafted mechanical movements, high-quality materials and exquisite craftsmanship make traditional Swiss luxury watch brands such as Patek Philippe, Tudor, and Omega extremely popular. These companies draw on years of experience in the watchmaking industry, and have reputations for creating some of the finest timepieces in the world.

Whether you are looking to add to your timepiece collection with an iconic piece of craftsmanship, treating yourself to a luxury fashion accessory, or needing to purchase a practical sports watch, our collection of women's watches has something for all occasions.
Watch Listing Page