SORRY NO ITEMS WERE FOUND.
Please refine your search or try another search term.
Select a price range to suit your budget
SORRY NO ITEMS WERE FOUND.
Please refine the selected filters.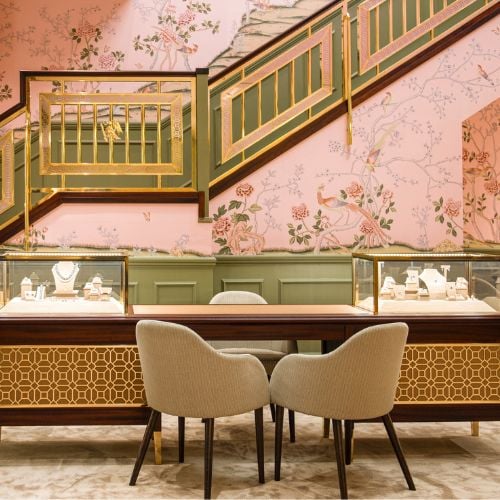 BOOK AN APPOINTMENT
Whether you book an appointment to visit us in person or opt for a virtual consultation from the comfort of your own home, you'll receive the same high standard of service and individual care and attention from our expertly trained consultants who can share designs, discuss gemstone options and even model pieces.
About Women's Cartier Watches
Women's Cartier watches are a blend of timeless elegance and exquisite craftsmanship, embodying the brand's legacy of sophistication and innovation in high horology. Here are some iconic Cartier women's watch collections available at Pragnell:

Cartier Panthère: This collection, inspired by the graceful movements of a panther, features sleek and flexible designs. The Panthère watch is a symbol of both strength and femininity.

Cartier Tank: The Tank collection pays tribute to the military tank's robustness and clean lines. Its square or rectangular cases offer a classic and timeless aesthetic.

Cartier Santos: The Santos collection, named after aviation pioneer Alberto Santos-Dumont, showcases a distinctive square case with exposed screws, exuding a bold and adventurous spirit.

Cartier Ballon Bleu: Known for its signature blue sapphire crown, the Ballon Bleu collection exemplifies round cases and a playful, elegant design that captures the essence of whimsical sophistication.

Cartier women's watches cater to a diverse range of tastes and preferences, offering both quartz and automatic movements, making them a timeless accessory for women who appreciate both convenience and luxury.
Watch Listing Page