SORRY NO ITEMS WERE FOUND.
Please refine your search or try another search term.
Select a price range to suit your budget
SORRY NO ITEMS WERE FOUND.
Please refine the selected filters.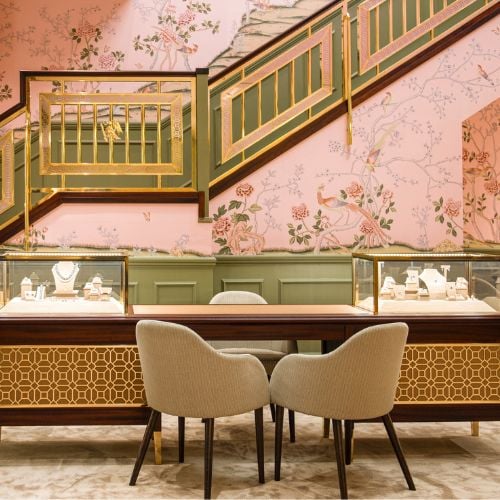 BOOK AN APPOINTMENT
Whether you book an appointment to visit us in person or opt for a virtual consultation from the comfort of your own home, you'll receive the same high standard of service and individual care and attention from our expertly trained consultants who can share designs, discuss gemstone options and even model pieces.
About Antique Brooches
Hugely versatile, brooches have an instant impact and can be used to adorn many different items of clothing. Bursting back onto the fashion scene over the last few years, the late fashion designer, Karl Lagerfeld (1933-2019), often wore statement antique pieces pinned to a black silk skinny neck tie.

As a sixth generation family jeweller, Pragnell are proud to showcase a rich and diverse selection of antique brooches that offer something for every taste and budget.

Our breathtaking selection of antique and vintage brooches showcases magnificent Georgian diamond set cross pieces juxtaposed with intricately detailed Victorian depictions of flora and fauna, and exemplars of the geometric Art Deco. Carefully curated by a member of the Pragnell family, you will find simple and delicate Edwardian stick pins, as well as statement retro creations from famous names, such as Cartier.

Pragnell will help you select the perfect brooch that can be worn and enjoyed now, whilst being preserved for the next generation.
Antique Listing Page