SORRY NO ITEMS WERE FOUND.
Please refine your search or try another search term.
Select a price range to suit your budget
SORRY NO ITEMS WERE FOUND.
Please refine the selected filters.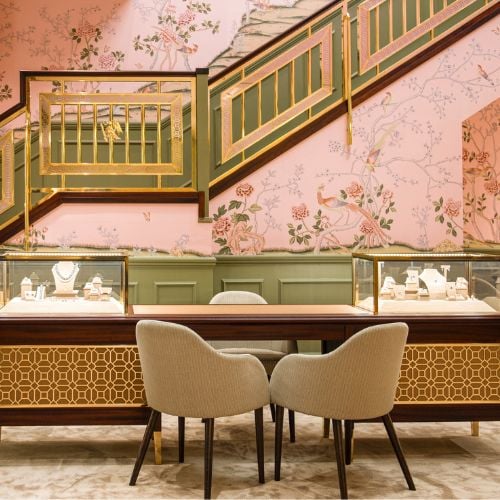 BOOK AN APPOINTMENT
Whether you book an appointment to visit us in person or opt for a virtual consultation from the comfort of your own home, you'll receive the same high standard of service and individual care and attention from our expertly trained consultants who can share designs, discuss gemstone options and even model pieces.
About Patek Philippe Men's Watches
For over 180 years Patek Philippe have continued to focus on developing and handcrafting the finest wristwatches in the world. The last Genevan family-owned watchmaker has an unrivalled position, which is encapsulated by the exclusive Patek Philippe Seal, and their slogan "you never actually own a Patek Philippe. You merely look after it for the next generation."

Their current portfolio contains more than 150 references and encompasses a wide range of iconic models with everything from incredible double-faced grand complication pieces through to Bauhaus inspired elegant dress watches and more rugged sportier examples.

Originally produced for military use men's wristwatches were a practical alternative to cumbersome pocket watches and enabled hands to be kept free for weaponry. Gathering momentum in the first half of the 20th-century men's watches became fashionable with complicated examples being a cornerstone of the brand. The 1920s saw the first split-seconds chronograph and perpetual calendar models being produced, with these complications still featuring in the Patek Philippe men's watch collection today.

Today Patek Philippe men's watches are worn by connoisseurs and collectors worldwide who appreciate the family-owned dedication to high horology coupled with the very best refined and classic style. Pragnell have offered an extensive selection of Patek Philippe men's watches for over fifty years so we believe there is no better place to come.
Patek Listing Page