SORRY NO ITEMS WERE FOUND.
Please refine your search or try another search term.
Select a price range to suit your budget
SORRY NO ITEMS WERE FOUND.
Please refine the selected filters.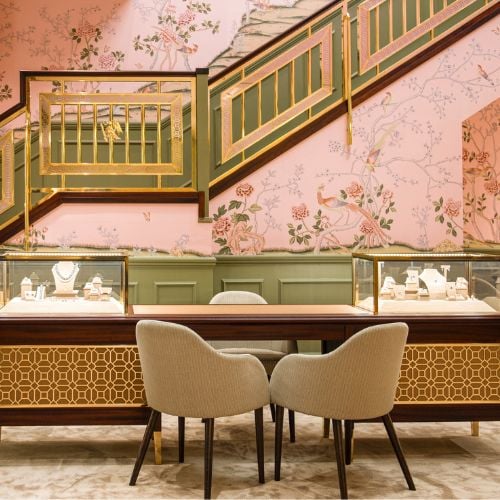 BOOK AN APPOINTMENT
Whether you book an appointment to visit us in person or opt for a virtual consultation from the comfort of your own home, you'll receive the same high standard of service and individual care and attention from our expertly trained consultants who can share designs, discuss gemstone options and even model pieces.
About Belle Époque Jewellery
The Belle Époque is known as the "Beautiful Era", and lasted from 1871-1914. This period coincided with the great increase in wealth that had been gradually building during the second half of the 19th-century. The nobility and wealthy merchant classes lived to excess during this time, which is exemplified in the paintings of Giovanni Boldini (1842-1931) and Paul-Cesar Helleu (1859-1927).

As a sixth generation family jeweller, Pragnell are proud to continue our tradition of offering a carefully curated selection of interesting and unusual pieces of Belle Époque jewellery from this exciting period.

Three distinct jewellery periods (Art Nouveau, Arts & Crafts & Edwardian) coincided during the Belle Époque, which resulted in a focus onto both natural and cultured pearls, elaborate platinum pieces set with sparkling diamonds and gemstones, and delicate enamel creations.

Pragnell are proud to showcase rings and earrings that have been hand selected for their superb quality and craftsmanship. Offering something for every occasion, you will find simple onyx and seed pearl pendants to add style and glamour to an evening look, coupled with delicate Belle Époque diamond and gemstone rings that are sure to make a proposal extra special.
Antique Listing Page