SORRY NO ITEMS WERE FOUND.
Please refine your search or try another search term.
Select a price range to suit your budget
SORRY NO ITEMS WERE FOUND.
Please refine the selected filters.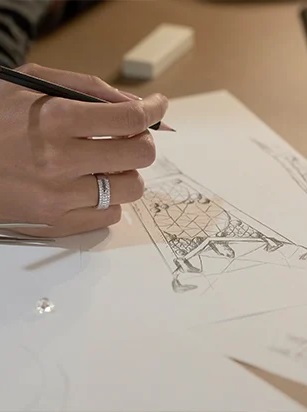 Discover Our Bespoke Service
Design and create a unique jewel, custom-made just for you. We'll bring your dream to life; the only limit is your imagination.
Frequently Asked Questions
Below are the answers to our most commonly asked questions. Should you want to find out more please feel free to Contact Us us and begin your Pragnell experience.
Oval diamond engagement rings feature a rounded but elongated diamond. Thanks to the elongated, increased spread, oval engagement rings look bigger than most shapes and are very flattering for the wearer.
Oval engagement rings are a popular choice if you are looking for a flattering option, as they can make the finger seem longer.
A solitaire setting with a shiny metal band or pavé-set band is a very popular choice for oval diamonds. Another favourite style is a diamond halo surrounding the oval cut diamond paired with a simple metal band or a pavé-set band.
Yes, oval diamonds are known to elongate the finger for an elegant look.
About Oval Cut Engagement Rings
Similar to the cut of a round brilliant, the oval cut has a curved, lucent shape, expertly cut to maximise scintillation. The oval cut is an elegant alternative with an elongated, feminine shape that tapers along the finger. Our Oval cut diamonds are exquisitely set into a range of handcrafted engagement ring styles from the classic solitaire, unique, vintage designs and complementary cluster surround diamond settings. All oval cut diamond engagement rings are beautifully finished in the precious metals of platinum and gold.
Engagement Listing Page