Patek Philippe - Hand Finishing
For a distinguished piece of jewellery, Patek Philippe perform a unique hand-finish with detailed embellishments and delicate enhancements. Hand finishing not only creates a flawlessly smooth surface and removes any trace of imperfection, but it also protects the watch from oxidation and any natural aging that might reduce the watch's shine. A hand-finished timepiece is invaluable, forming the heart of anyone's precious collection.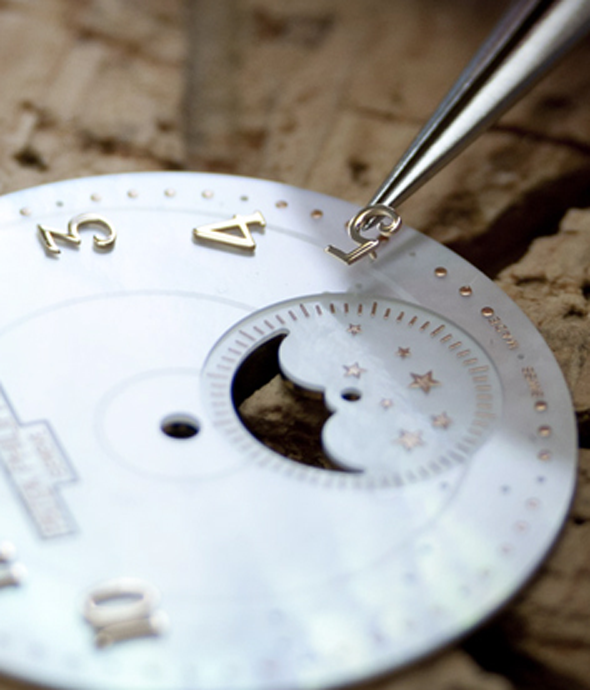 The artistry of hand-finishing is a cherished craft at Patek Philippe. Such design and dexterity requires expert knowledge and prestige, with a tradition handed down through the centuries. A stunning array of timepieces, from beautifully enamelled wristwatches to treasured and personalised pocket watches, have been lovingly hand-finished.

Each remarkable watch will have an imaginative, elaborate finish that cannot be replicated by a machine. True to Swiss watchmaking tradition, the Patek Philippe Seal exemplifies the highest standard of hand-finishing expertise. To achieve such excellence, attention to detail is paramount.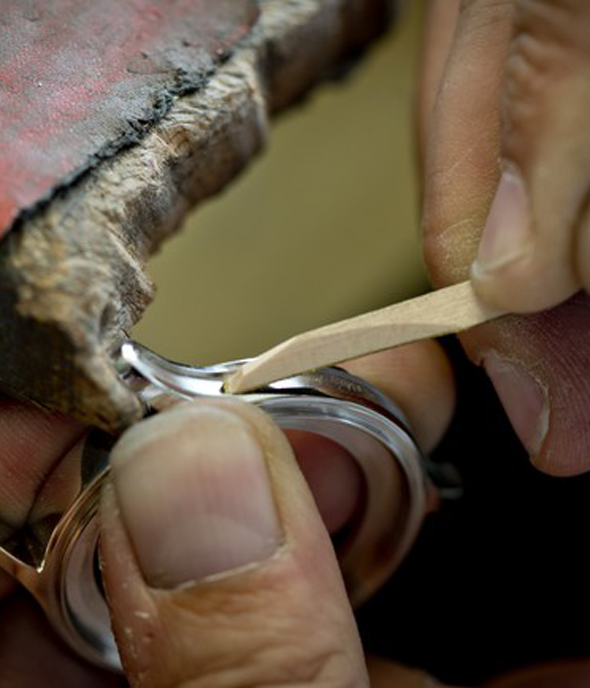 Every single element of the watch, from the dial to the interior mechanisms, are immaculately finished by hand. Various methods are expertly performed to ensure the beauty, quality and clarity of each piece. The watch's identity might be formed through bevelling sharp edges, polishing for ultimate shine, circular graining for the smoothest touch, or gently abrasive pressing to achieve the flowing "Côtes de Genève" – the famous Geneva stripes.

Time, dedication and impeccable skill are the foundations of hand-finishing. Through this intense and crucial procedure, the watch receives its status as a Patek Phillipe timepiece.
Discover more about Patek Philippe
Patek CLP Page