Introducing the Havana Collection
The ultimate gold chain. Alternating circular and oval links recall the silhouette of a cigar; together, these simple shapes create a luxurious, contemporary chain that's easy to wear.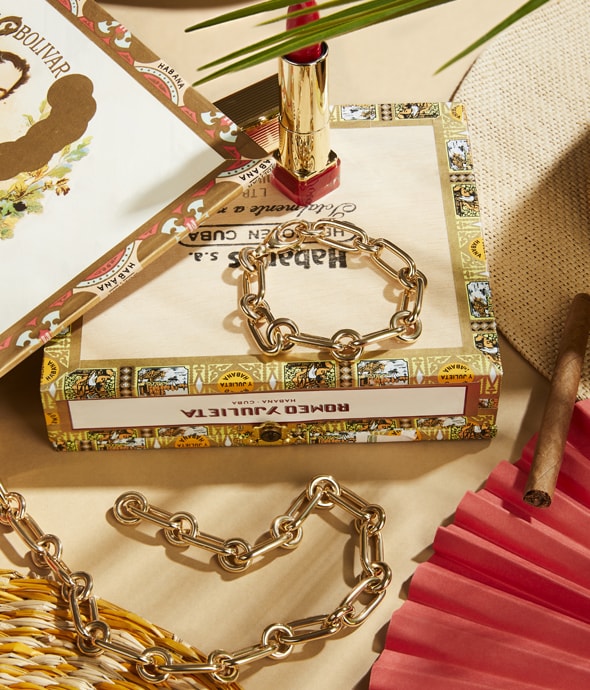 Expertise
We called upon our antique jewellery expertise and studied hundreds of varieties of chain to develop Havana, which we consider the perfect contemporary gold chain.

By pairing simple yet bold shapes with the luxurious finish of highly polished, rounded 18ct yellow or rose gold, we've created a clean, chic chain that works both day and night.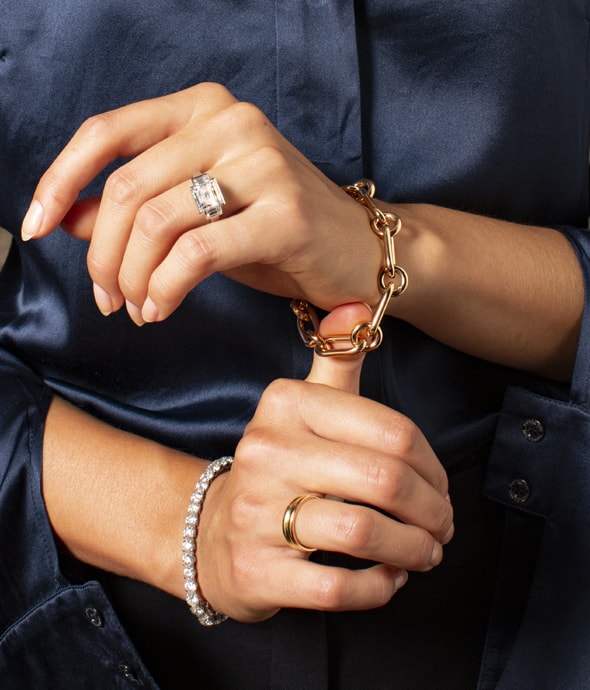 Impact
Whether worn with t-shirts and jeans, blazers or ballgowns, a single gold chain creates an immediate impact. Pared-back in silhouette yet opulent in weight and feel, our Havana chain can be worn alone or stacked alongside other necklaces.

It is destined to become one of the hardest working items in any contemporary jewellery box.
Make simplicity yours style statement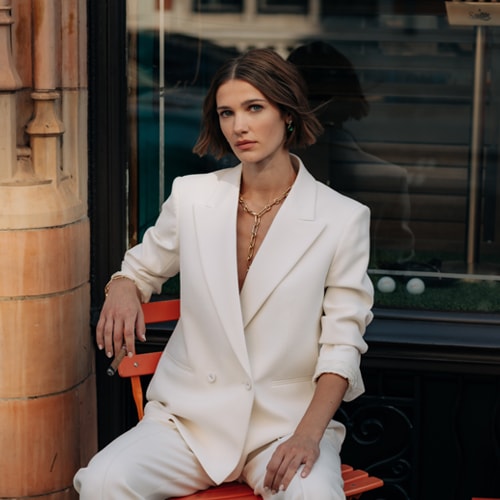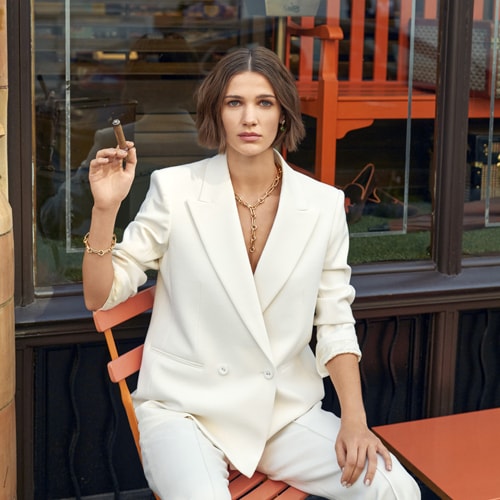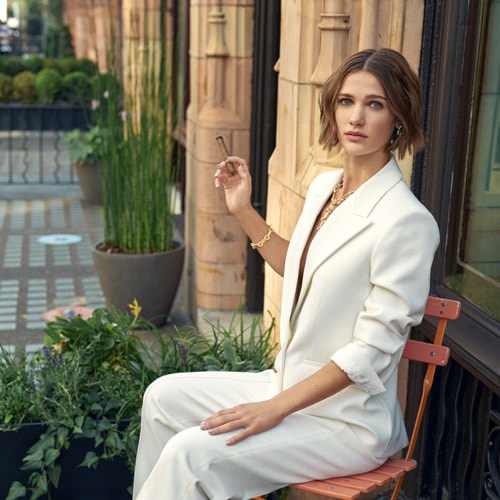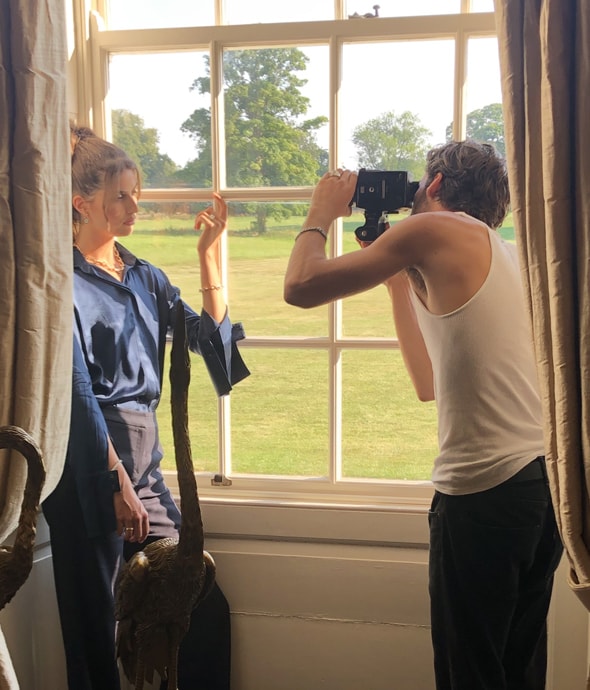 It's all In the Details
Much thought went into the clasp of the Havana chain.

Indistinguishable from any other link, the oval clasp is either plain, polished gold or pavé-set with diamonds, adding a touch of glamour to the industrial-chic jewel.

Available in two lengths - 19cm or 43cm - the seamless clasp allows multiple chains to be strung together to create an ultra-modern sautoir, or a statement wraparound necklace.
Visit Pragnell
From Market Street to Mayfair you can be sure of a warm welcome at any of our showrooms across Great Britain.