View By Collection
Choose a timepiece to find out more about its design and see different configurations.
The Watch Edit
A curated selection of our favourite timepieces from Panerai.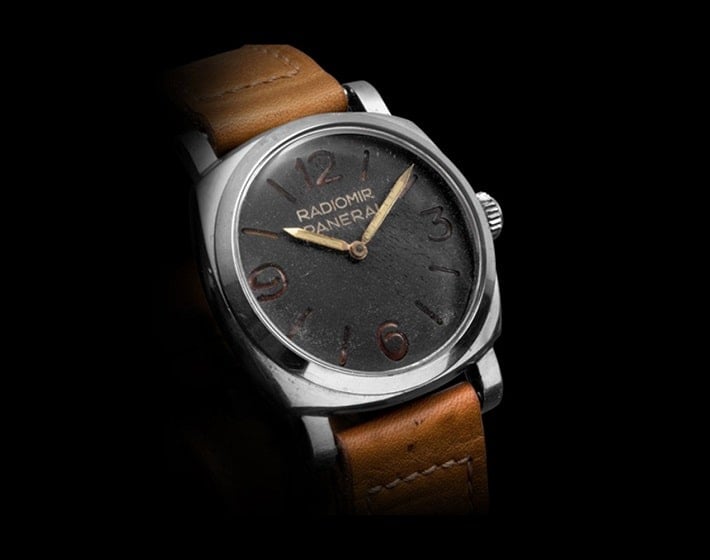 Italian Design and Swiss Technology
Giovanni Panerai first opened his watchmaker's shop in 1860, in the Ponte alle Grazie, in the city of Florence, Italy. Not simply a shop for the purchase and repair of watches, it was also the city's first watchmaking school.

Panerai was already supplying watches to the Italian navy from the early days of the company. In 1916, Panerai created a new substance which enabled watch dials to be luminous and gave it the name "Radiomir'. Its extreme visibility and excellent underwater viscosity made it a key feature in the production of future Panerai watches.

The Radiomir as a timepiece was introduced some years later in 1936, as Europe prepared itself for war. Ten prototype Radiomir watches were made for the frogmen commandos of the Royal Italian Navy.

Over the next forty years, the relationship between Panerai and the Royal Italian Navy continued to develop, resulting in numerous patents being filed.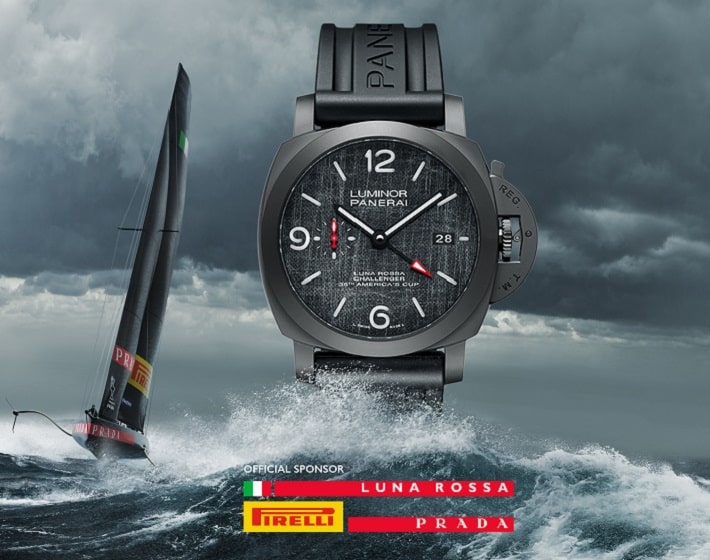 There is no Second Place
The Americas Cup is the pinnacle of competition sailing. It is the oldest know trophy in international sport, it originated when, in 1851, a syndicate of American businessmen took a schooner to the United Kingdom and entered in a race around the Isle of Wight.

As the Schooner overtook the leading ship, Queen Victoria, who was spectating, asked her aide who was in second place. "There is no second place" was the reply. No four words could better describe the single pursuit of excellence that the America's Cup embodies.

Panerai's experience and passion for the water has led them to be the official sponsor of the Luna Rossa Saliling team, the Challenger of Record for the 36th America's Cup. Technical elements of the ship are incorporated into each watch. The cases are crafted from the same Carbotech material that makes up the hull, while the dial is made from the same Sail material as Luna Rossa.
Visit Pragnell
From Market Street to Mayfair you can be sure of a warm welcome at any of our showrooms across Great Britain.