New Launches
We are proud to present the latest models from Patek Philippe.
Explore Patek Philippe
As an Official Patek Philippe retailer we have longstanding relation with the preeminent Swiss watchmaker. In our Stratford-upon-Avon, Mayfair and Leicestershire showrooms we have a dedicated Patek Philippe corner, featuring rare timepieces, and a wide range of the latest Patek Philippe collection.
Patek Philippe Collections
Patek Philippe offers a diverse range of collections that cater to various tastes and preferences, each exemplifying the brand's commitment to impeccable craftsmanship and timeless elegance.
The Calatrava collection, known for its classic and minimalist design, embodies the essence of dress watches with its clean dials and slim profiles.

The Golden Ellipse collection is a series of timepieces known for their distinctive elliptical-shaped cases. The collection embodies a harmonious blend of classic design and contemporary artistry, making them a timeless symbol of refined style.

The Nautilus collection, characterised by its iconic porthole-shaped case and integrated bracelet, represents the brand's foray into sports watches, combining ruggedness with sophistication.

The Complications and Grand Complications collections showcase Patek Philippe's technical prowess, featuring intricate mechanisms such as perpetual calendars, chronographs, and minute repeaters.

The Gondolo collection is a distinctive line of timepieces that pays homage to the brand's historical association with the Gondolo & Labouriau watch company, who were influential patrons of Patek Philippe in the early 20th century. The Gondolo watches are known for their elegant and rectangular cases, capturing the spirit of Art Deco design.

The Aquanaut collection is a range of luxury sports watches known for their modern and adventurous design. The collection features rounded octagonal cases and comfortable rubber straps, offering a sporty and contemporary aesthetic. With its robust construction and water resistance, the Aquanaut is designed for active lifestyles, combining style and functionality in a timepiece that exudes both versatility and luxury.

The Twenty~4 collection is a line of luxury watches designed specifically for modern women. Launched in 1999, the collection offers elegant and versatile timepieces hat effortlessly transition from day to evening wear. Featuring smaller case sizes and diamond accents, the Twenty4 watches exude femininity and sophistication, catering to the needs and preferences of contemporary women with a taste for timeless elegance.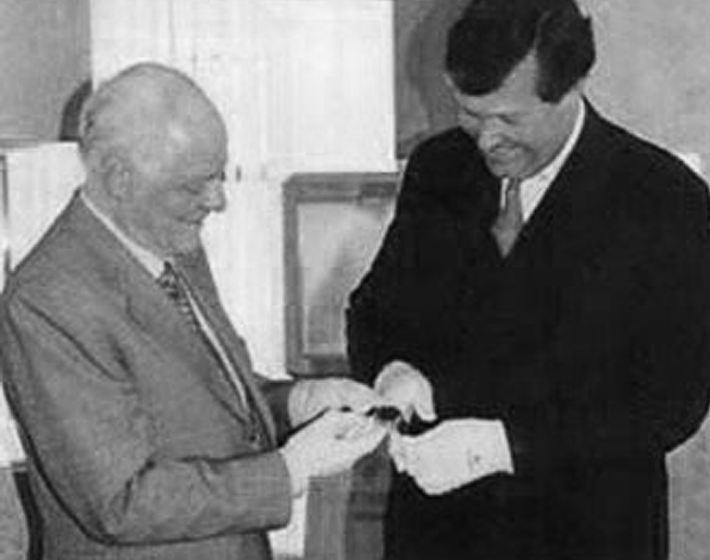 A Special Relationship
Pragnell and Patek Philippe have a long history dating back to 1969, when Jeremy Pragnell ordered his first Patek Philippe watch, which was personally delivered by the now honorary president, Philippe Stern.

Since then, both companies have collaborated on some unique timepieces. In 2004, for Pragnell's 50th anniversary, a limited edition minute repeater watch was created by Patek Philippe, which has since achieved a world record price at auction. In 2016, for William Shakespeare's 400th anniversary, Pragnell commissioned a one-of-a-kind dome clock, with dials created using the ancient technique of Limoges painted enamel. To this day, the two companies enjoy a close relationship; Pragnell is an authorised retailer of Patek Phillippe watches.

In all our showrooms, we have a dedicated Patek Philippe section, featuring a wide range of the latest collections, including Twenty~4 and Grand Complications.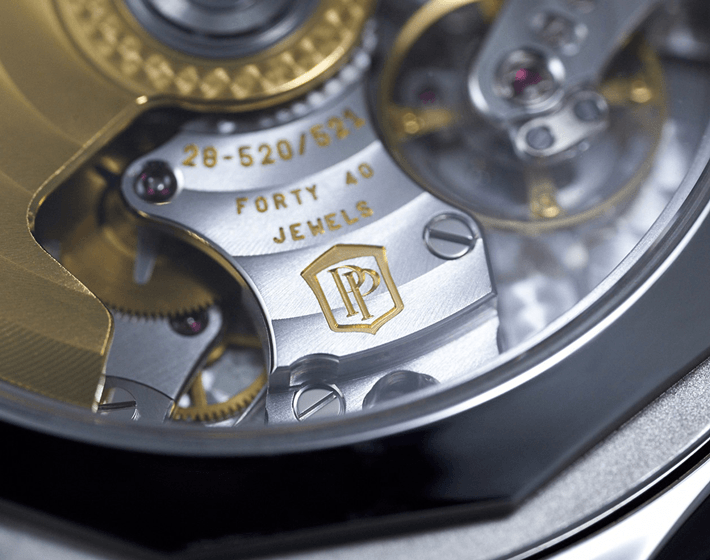 The Patek Philippe Seal
The Patek Philippe Seal is a symbol of trust and integrity; they are dedicated to their clients and continue to create timeless pieces for now and forever.

The making of a Patek Philippe timepiece is a remarkable journey. With passion and proficiency, the watchmaker takes great care crafting the tiny interior mechanisms and the impressive eye-catching exterior. Detail is paramount: to achieve the Seal, every single part of the watch must comply in terms of quality, function and beauty.

Beauty on the outside must reflect the mastery of the watch's interior. Each watch is designed with the finest materials, from precious gems, to pure metals. Hand-crafted to perfection using ancient arts, each watch endures a special, rare treatment and is then inspected to ensure it meets the Seal.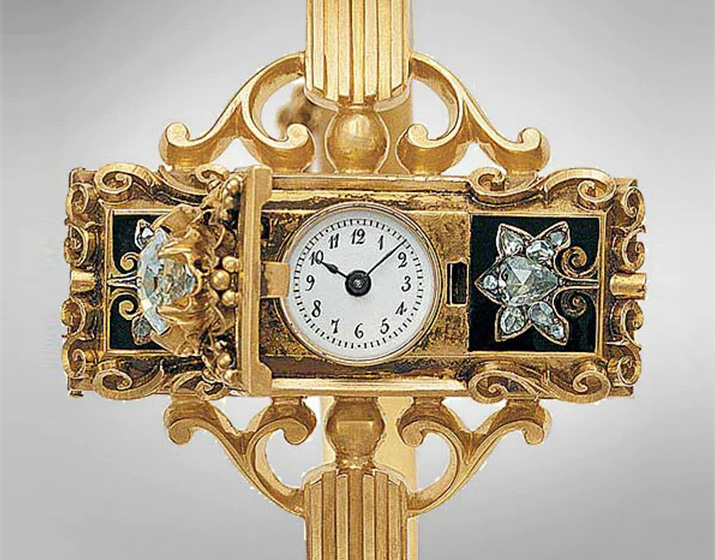 The History of Patek Philippe
Patek Philippe is a renowned independent luxury watch manufacturer that traces its roots back to 1839. However, it was in 1845 that Antoni Patek, a Polish watchmaker, and Adrien Philippe, a French watchmaker, joined forces to establish Patek & Cie in Geneva, Switzerland. The company quickly gained a reputation for its exceptional craftsmanship, capturing the attention of watch enthusiasts and aristocrats alike.

Throughout its history, Patek Philippe has been responsible for numerous horological milestones, including the development of the first Swiss wristwatch (1868), the first split-seconds chronograph wristwatch (1923), and the first all-electronic clock (1956).

The brand's commitment to quality and precision has garnered worldwide recognition, and its timepieces are regarded as some of the most coveted and exclusive in the world.
Reasons to Buy a Patek Philippe Watch
Purchasing a Patek Philippe watch offers numerous compelling reasons.

Their timeless elegance ensures enduring style, while exceptional craftsmanship guarantees exquisite quality and durability. With a rich horological legacy dating back to 1839, owning a Patek Philippe watch means becoming part of a prestigious lineage. The brand's limited production and in-house manufacturing contribute to their exclusivity and rarity, making them coveted collector's items. They can become treasured heirlooms, symbolising family heritage and creating lasting memories.

In essence, investing in a Patek Philippe watch grants ownership of a horological masterpiece that embodies artistry, craftsmanship, and a storied history.
How to Care for a Patek Philippe Watch
Caring for a Patek Philippe watch is crucial for its longevity and performance. Follow these guidelines to properly maintain and preserve your timepiece:
1. Service and Maintenance: Regularly service your watch every 3 to 5 years to ensure optimal performance by an authorised service centre or watchmaker. At Pragnell, we provide Watch Servicing for Patek Philippe watches.

2. Water Resistance: Avoid subjecting your water-resistant watch to extreme water pressures and always securely screw down the crown.

3. Extreme Conditions: Protect your watch from extreme temperatures and strong magnetic fields to prevent accuracy and functionality issues.

4. Winding and Setting: Gently wind your watch without excessive force and ensure a screw-down crown is securely tightened after setting. Always refer to the instructions for use manual provided with your timepiece or speak to our experts in store.

5. Storage: Store your watch in a clean, dry place away from direct sunlight and temperature fluctuations, using a watch box or soft cloth pouch.

6. Cleaning: Regularly wipe your watch with a soft, lint-free cloth to remove dirt and moisture, avoiding abrasive cleaners or chemicals.

7. Straps and Bracelets: Leather straps should be protected from water, while metal bracelets can be cleaned with a mild soap and soft brush.

Proper care will ensure your Patek Philippe watch remains in optimal condition for years to come.
Visit Pragnell
From Market Street to Mayfair you can be sure of a warm welcome at any of our showrooms across Great Britain.
Patek CLP Page