SORRY NO ITEMS WERE FOUND.
Please refine your search or try another search term.
Select a price range to suit your budget
SORRY NO ITEMS WERE FOUND.
Please refine the selected filters.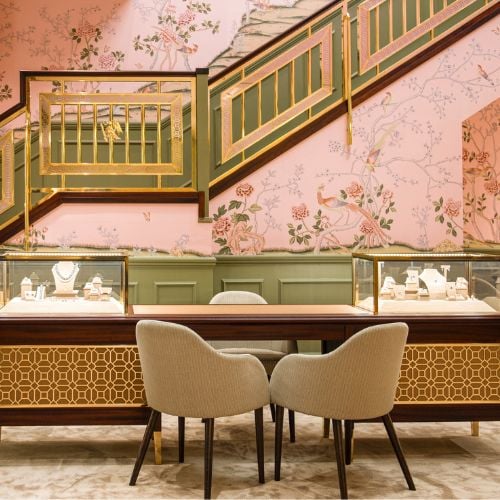 BOOK AN APPOINTMENT
Whether you book an appointment to visit us in person or opt for a virtual consultation from the comfort of your own home, you'll receive the same high standard of service and individual care and attention from our expertly trained consultants who can share designs, discuss gemstone options and even model pieces.
About Antique René Boivin Jewellery
The engraver and designer, Rene Boivin (1864-1917), founded the firm bearing his name in Paris during the 1890s. This period was hugely important for jewellery design, and the Boivin name quickly gained a reputation for high quality, unconventional pieces that showcased sculptural naturalism. Following his death in 1917, the talented designer Suzanne Belperron began her jewellery career in 1919, working with the widow of Rene Boivin. Spearheading the unconventional, naturalistic approach favoured by Boivin, Belperron pieces are renowned for their curvaceous, naturalistic forms. Continuing after his death in 1917, the firm continued to create desirable pieces, which are collected and worn today.

Pragnell are proud to offer a carefully curated selection of pieces of antique and vintage Rene Boivin jewellery.
Antique Listing Page