SORRY NO ITEMS WERE FOUND.
Please refine your search or try another search term.
Select a price range to suit your budget
SORRY NO ITEMS WERE FOUND.
Please refine the selected filters.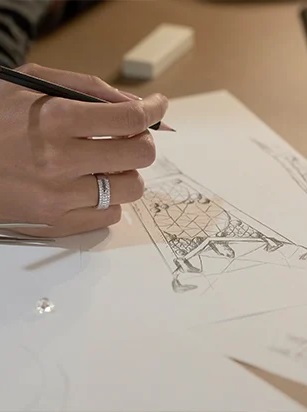 Discover Our Bespoke Service
Design and create a unique jewel, custom-made just for you. We'll bring your dream to life; the only limit is your imagination.
Frequently Asked Questions
Below are the answers to our most commonly asked questions. Should you want to find out more please feel free to Contact Us us and begin your Pragnell experience.
A solitaire diamond ring is a ring that features a single diamond, of any cut, on a plain metal band. This style has stood the test of time, remaining consistently popular, particularly for engagement rings, due to its effortless beauty and simplicity.
A simple gold or platinum band will always be a classic option for a solitaire diamond. It is a great complement to a solitaire engagement ring and adds that complete look while keeping the focus on the main centre stone.
Solitaire diamonds are known for their brilliance and sparkle and are a perfect choice for those looking for the wow factor for their engagement ring.
About Solitaire Diamond Engagement Rings
Iconic in design, the solitaire engagement ring features a central diamond held in a minimalist claw setting to expose its beauty and character. Coupled with an effortlessly simple band of lustrous polished precious metal, the solitaire is truly all about the coveted gem it beholds. Pairing a diamond set wedding band or diamond eternity ring with your solitaire engagement ring adds more sparkle to your bridal set without detracting from your engagement ring. The contrast in setting styles gives a more delicate look that allows the rings to be distinguished from one another to remind you of the symbolism behind each band. All solitaire engagement rings are beautifully finished in the precious metals of platinum and gold.
Engagement Listing Page