SORRY NO ITEMS WERE FOUND.
Please refine your search or try another search term.
Select a price range to suit your budget
SORRY NO ITEMS WERE FOUND.
Please refine the selected filters.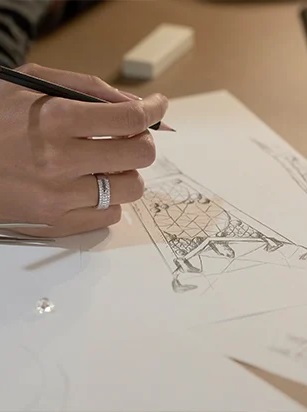 Handcrafted
Discover Our Bespoke Service
Design and create a unique jewel, custom-made just for you. We'll bring your dream to life; the only limit is your imagination.
About Diamond Set Shoulder Engagement Rings
A seamless row of meticulously set glimmering round brilliant diamonds add maximum sparkle from every angle to a classic solitaire. When worn alongside a matching diamond eternity ring and diamond wedding ring the set appear as one; further reinforcing the union you both share. All diamond shoulder engagement rings are beautifully finished in the precious metals of platinum and gold.
Engagement Listing Page