SORRY NO ITEMS WERE FOUND.
Please refine your search or try another search term.
Select a price range to suit your budget
SORRY NO ITEMS WERE FOUND.
Please refine the selected filters.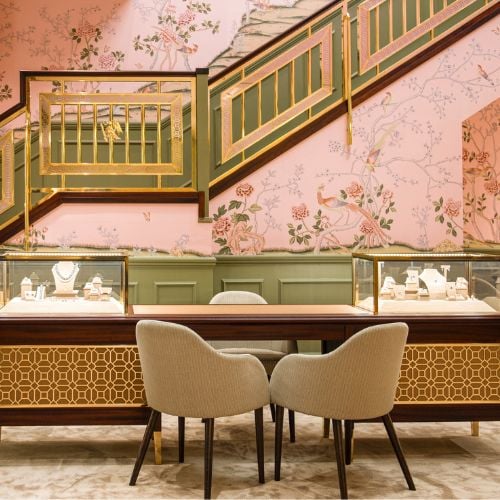 BOOK AN APPOINTMENT
Whether you book an appointment to visit us in person or opt for a virtual consultation from the comfort of your own home, you'll receive the same high standard of service and individual care and attention from our expertly trained consultants who can share designs, discuss gemstone options and even model pieces.
About Georgian Jewellery
The Georgian period (1714-1837) lasted for over one hundred years, and is remembered as a period of enlightenment, with a great increase in evening social activities amongst the wealthy upper classes. Wax candles were an important contributor to this increase, offering a far brighter light with less noxious fumes. This brighter light ensured that diamonds and coloured gemstones came to life, and resulted in a hugely important period for jewellery design.

As a sixth generation family jeweller, Pragnell are proud to continue our tradition of offering a carefully curated selection of interesting and unusual examples of antique Georgian jewellery, including rings, earrings, pendants and necklaces from this exciting period.

Georgian jewellery is instantly recognisable, due to the combination of silver and gold, with the less regular facets of old cut diamonds dazzling with a refined and romantic sparkle. Our collection showcases typically English pieces, such as unusual sky blue Wedgewood jasperware neo-classical cameo necklaces and exceptional mourning rings, coupled with a statement Maltese cross pendant brooch.

At Pragnell, we specialise in showcasing our collection both as rare collectible survivors from the period and as wearable jewels for the modern woman.
Antique Listing Page