Introducing the Manhattan Collection
Taking its design cues from the skyline of 1930s New York, Manhattan is a celebration of geometric idylls, with strips of calibré French-cut diamonds and colourful carré cut gemstones.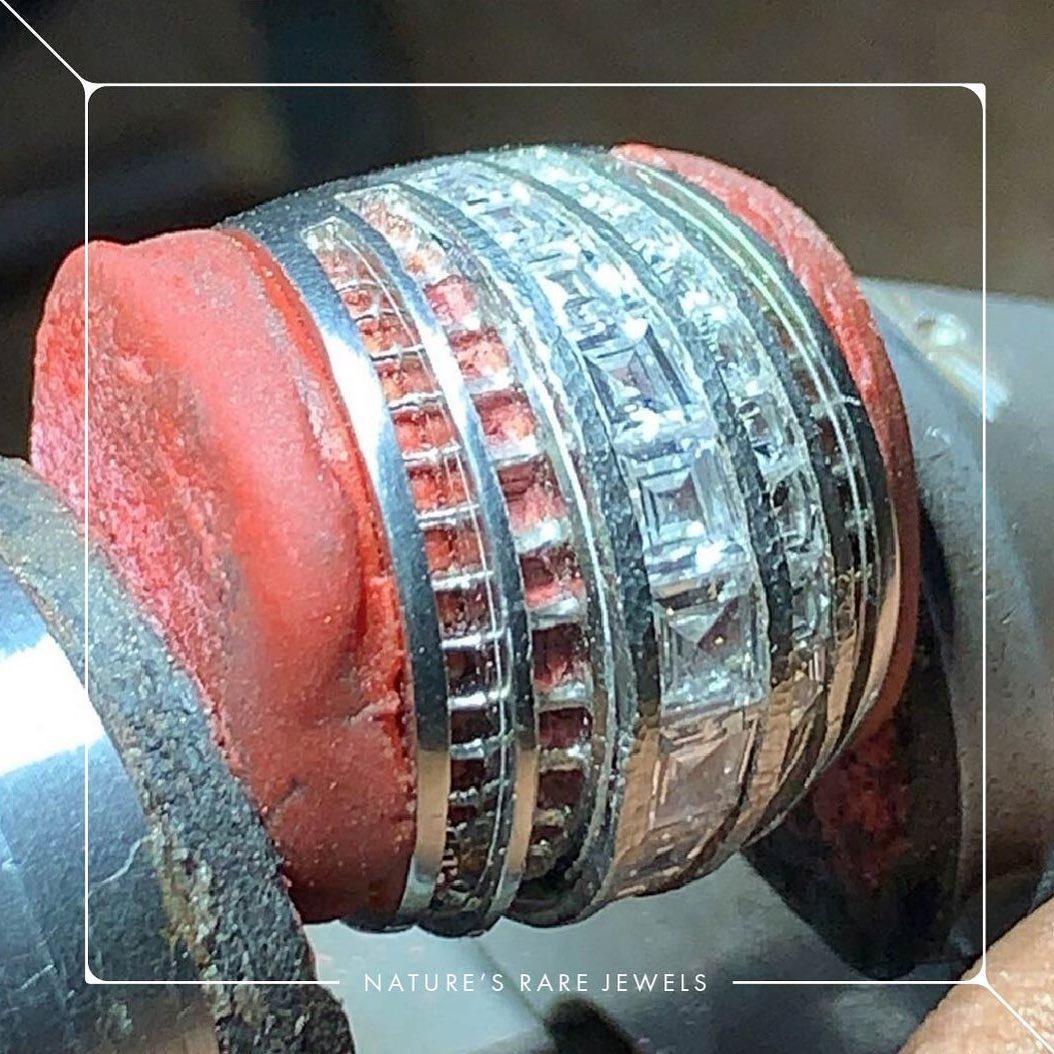 A Perfect Union
The Manhattan collection is a testament to fine craftsmanship. In order to create the panoramic display of gems the stone setter and cutter have to work in perfect unison.

Each of the graduated stones is passed from the cutter to the setter who tests it for a perfect fit in the channel setting, adjustments are noted and then it is passed back to the stone cutter to tweak.

This process continues until each stone is perfectly customised to sit next to its partner, creating a seamless display of colour across the piece.

Once perfected the setter can then permanently fix the stones in place using fine ribbons of precious metal, to create a contemporary take on the channel setting.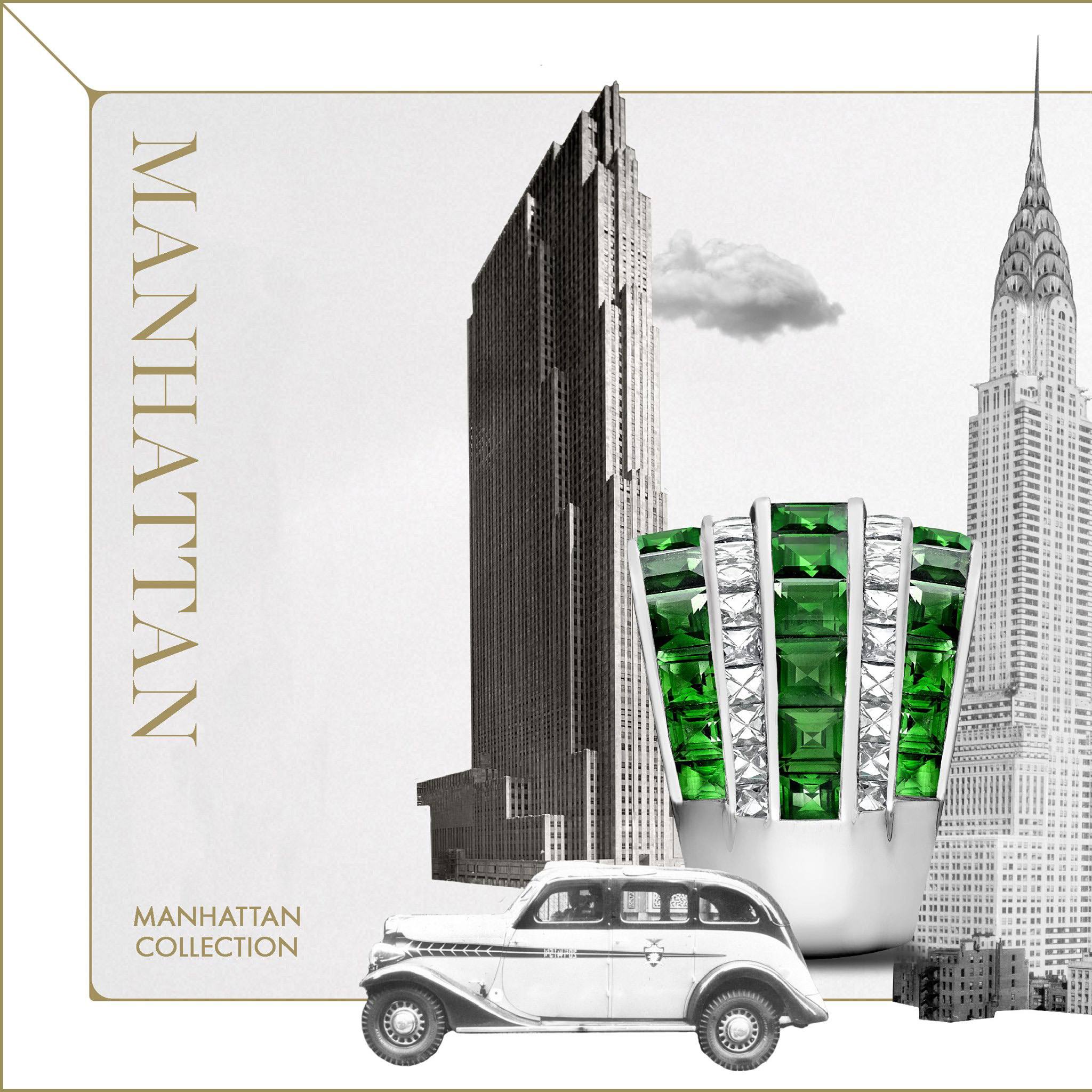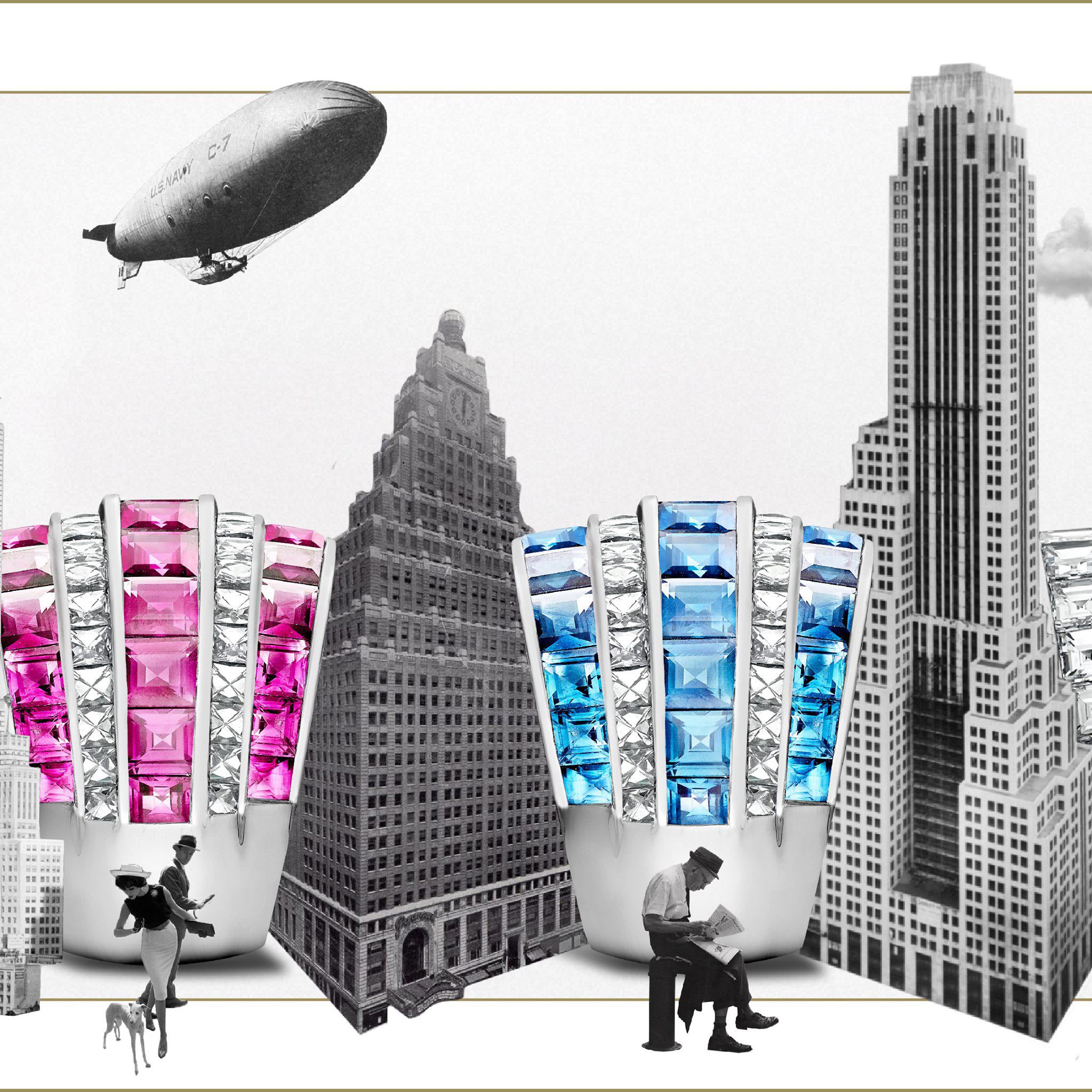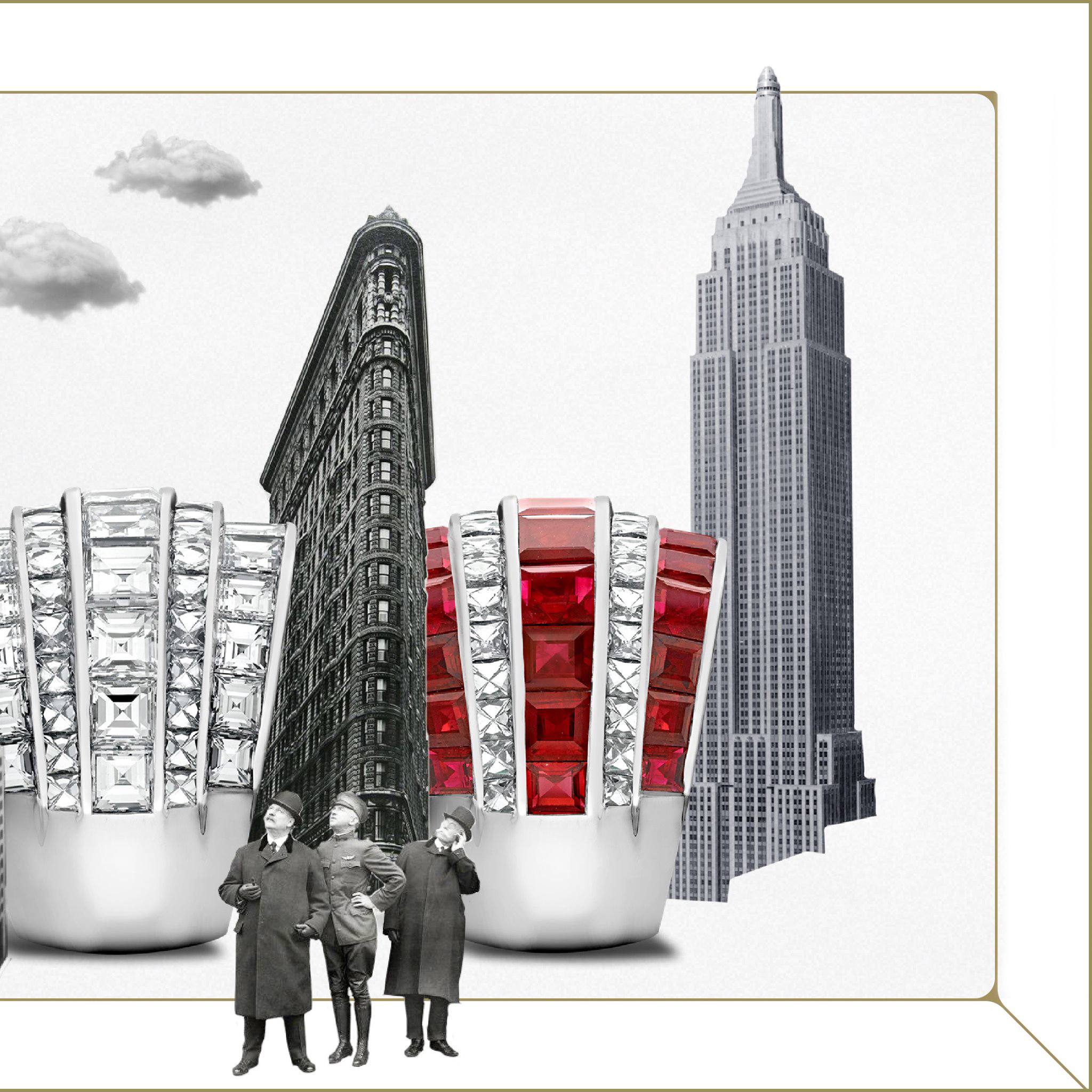 Visit Pragnell
From Market Street to Mayfair you can be sure of a warm welcome at any of our showrooms across Great Britain.