SORRY NO ITEMS WERE FOUND.
Please refine your search or try another search term.
Select a price range to suit your budget
SORRY NO ITEMS WERE FOUND.
Please refine the selected filters.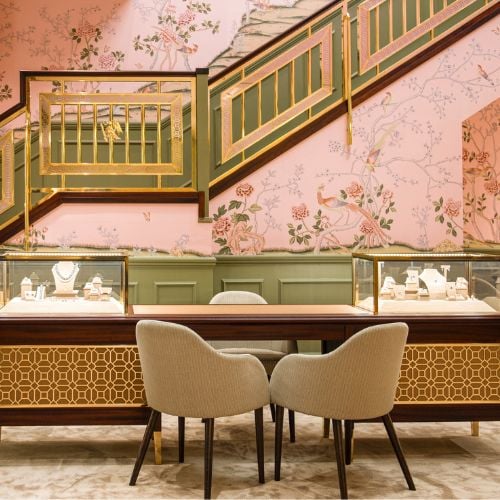 BOOK AN APPOINTMENT
Whether you book an appointment to visit us in person or opt for a virtual consultation from the comfort of your own home, you'll receive the same high standard of service and individual care and attention from our expertly trained consultants who can share designs, discuss gemstone options and even model pieces.
About Victorian Jewellery
The Victorian period (1837-1901) is named after Queen Victoria, whose life and reign it encompassed. Pieces produced during this period reflect both the romance and sorrow felt by the Queen after her beloved Albert died, along with a focus onto the natural world and the Empire at large.

As a sixth generation family jeweller, Pragnell are proud to continue our tradition of offering a carefully curated selection of interesting and unusual pieces from this exciting period.

The Victorians were true jewellery connoisseurs, with the fashionable ladies of society wearing a wide range of jewellery pieces for different outfits and occasions. Our superb collection of antique Victorian jewellery comprises rings, earrings, brooches, necklaces and pendants. We offer everything from delicate five stone rings to collectible signed creations by Gaston Lafitte and Carlo & Arthur Giuliano. We are particularly proud to offer an extensive selection of antique Victorian brooches, which are an incredibly versatile jewel that brings style and sparkle to the everyday.
Antique Listing Page