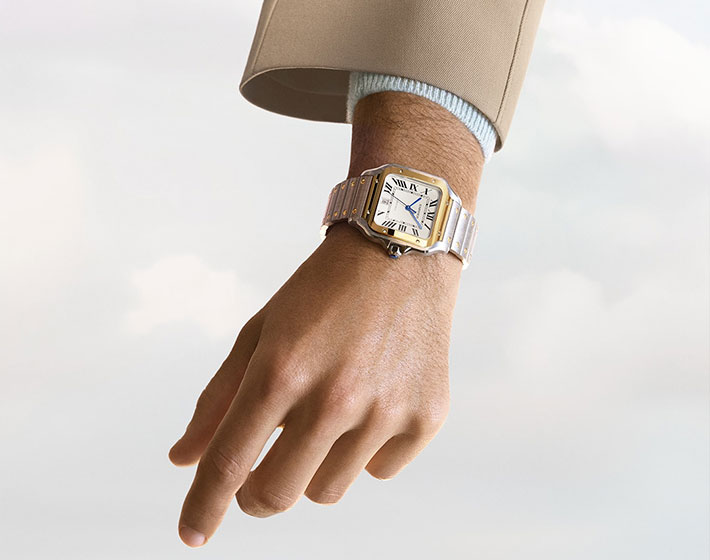 The Cartier Story
Cartier's watchmaking journey begins in 1904, when the French jeweller created their first gentleman's wristwatch for the famous Brazilian aviator, Alberto Santos Dumont. The Santos was offered for public sale in 1911 and thus began a legacy of Cartier watches; bringing to life some of the most recognisable shapes and designs that are still with us today, including the Cartier Ballon Bleu and the Cartier Tank.

Louis Cartier created the Tank watch in 1917. A legend was born. The first prototype was presented as a gift to General Pershing some years before the watch was brought to market in 1919. The lugs blend seamlessly into the stark edges of flat vertical brancards, lending the watch its unique aesthetic. The clean, crisp lines have proved hugely popular with a free-spirited, elegant clientèle. The now-iconic Tank watch has inspired countless variations yet managed to preserve its distinctive identity.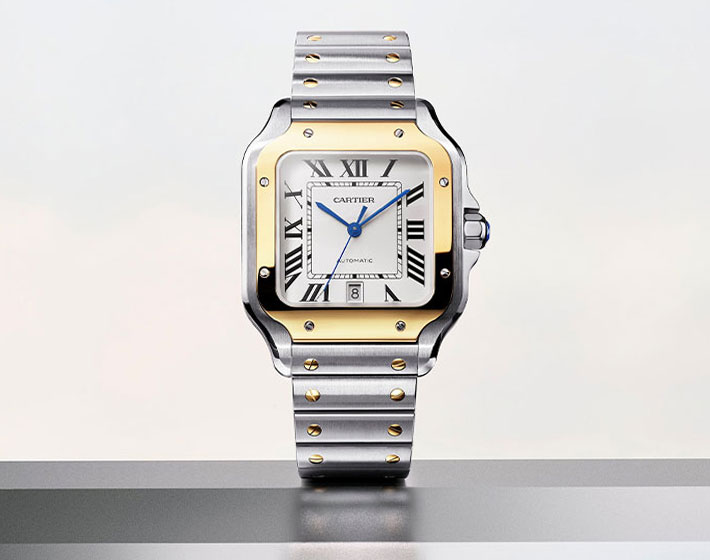 The Legendary Santos
Alberto Santos Dumont, the heir of a wealthy family of Brazilian coffee producers, was a renowned inventor and innovator in the early days of aviation.

In 1904 he approached his good friend Louis Cartier with a unique problem for the time. While piloting his early planes, he found great difficulty in checking the time on his pocket watch, as his hands were busy on the controls. Solving the problem, Louis Cartier returned to his friend with what was to be the world's first modern wrist watch.

Taking cues from aviation, the Cartier Santos Dumont was born. The position of screws that held in the glass reflected the riveted fuselage of his flying machines, an iconic detail that would inspire countless reinterpretations. In 1911 the "Santos Dumont' was available to purchase for all Cartier's clients.
Visit Pragnell
From Market Street to Mayfair you can be sure of a warm welcome at any of our showrooms across Great Britain.
Watch CLP Page