SORRY NO ITEMS WERE FOUND.
Please refine your search or try another search term.
Select a price range to suit your budget
SORRY NO ITEMS WERE FOUND.
Please refine the selected filters.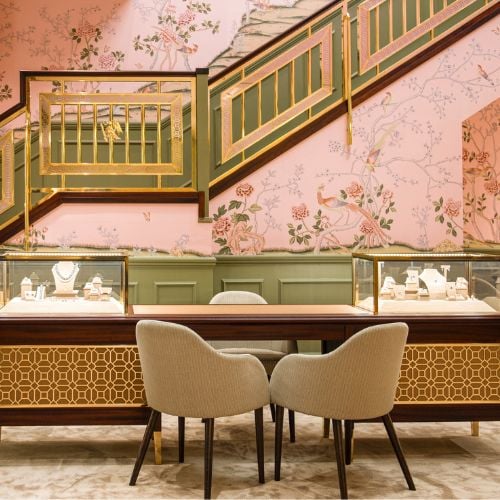 BOOK AN APPOINTMENT
Whether you book an appointment to visit us in person or opt for a virtual consultation from the comfort of your own home, you'll receive the same high standard of service and individual care and attention from our expertly trained consultants who can share designs, discuss gemstone options and even model pieces.
About Cartier Tank Watches
One of the most iconic timepieces in the Cartier collection. The Cartier Tank watch was first created by Louis Cartier in 1917 when he first saw WW1 tanks, with their large square brancards based on the treads. A little known fact is that Louis Cartier gave one of the first Cartier Tank watches ever created to General John Pershing in 1918, to thank him for his valiant efforts commanding the American expeditionary force through Europe in WW1.

Other famous Cartier Tank models include the Tank Louis in 1925, the first rectangular watch produced for the series. The Cartier Tank Americaine was produced in 1989, with its slender and contoured case shape. We must not forget the most famous timepiece in the collection, the Cartier Tank Français with its iconic bracelet, symmetrically matching the 'Chemin De Fer' (railroad in French) design at the centre of the dial.
Watch Listing Page