SORRY NO ITEMS WERE FOUND.
Please refine your search or try another search term.
Select a price range to suit your budget
SORRY NO ITEMS WERE FOUND.
Please refine the selected filters.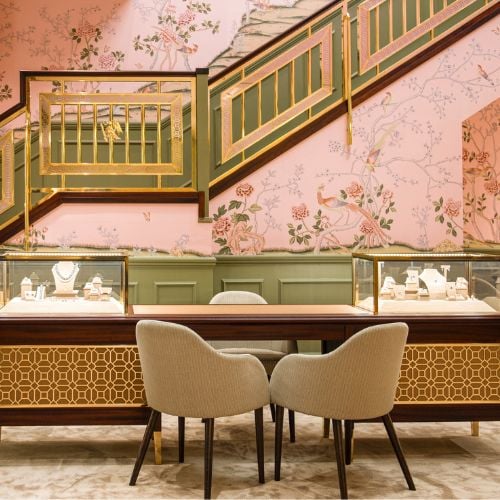 BOOK AN APPOINTMENT
Whether you book an appointment to visit us in person or opt for a virtual consultation from the comfort of your own home, you'll receive the same high standard of service and individual care and attention from our expertly trained consultants who can share designs, discuss gemstone options and even model pieces.
About Pasha De Cartier Watches
The Pasha De Cartier timepiece has an intriguing origin story spanning back to 1943 and the time of the Ottoman Empire. Where the Pasha of Marrakesh Thami El Glaoui asked Louis Cartier to create him a unique gold timepiece that would be suitable for use in his swimming pool and that could be worn for political functions. The former being the more difficult task, the first Cartier Pasha was designed with a watertight cap over the crown. Though there is no official proof the timepiece was ever created, save one photograph that suggests the contour of a similar design.

Factually, the modern Pasha De Cartier was created by the legendary designer Gerald Genta in 1985 when then CEO Alain-Dominique Perrin requested he design a timepiece for the Maison. When Gerald designed the Pasha De Cartier watch he created it with distinctive Vendôme lugs, and the screw-down crown cap with a chain attaching it to the case.
Watch Listing Page