Edwardian Period
A time of political peace, an economic boom and the discovery of diamonds in South Africa drove the desire for fine jewellery.
The Edwardian era began in 1910 and coincided with the period known as 'La Belle Époque', which ran from the 1870s and was known as a 'golden age' in Europe due to the economic prosperity, vast colonial empires and technological advances. It helped to establish an international high society, in which fine jewellery was an essential part of the dress code.
Although the period is named after the British monarchy of the time, the French high jewellery houses played a major part in influencing designs. The new availability and possibility of using platinum for jewellery characterised the designs and allowed gems to reach their true potential. This strong metal allowed for more innovative designs: finer bands, delicate settings and minimalist mounts that were capable of securing diamonds and gems safely; whilst the naturally white metal was considered the height of sophistication. The garland style characterised many pieces of the era: ribbons, bows, tassels and swags were common motifs seen in brooches, rings, pendants and tiaras, and were worn with a new lightness thanks to the platinum.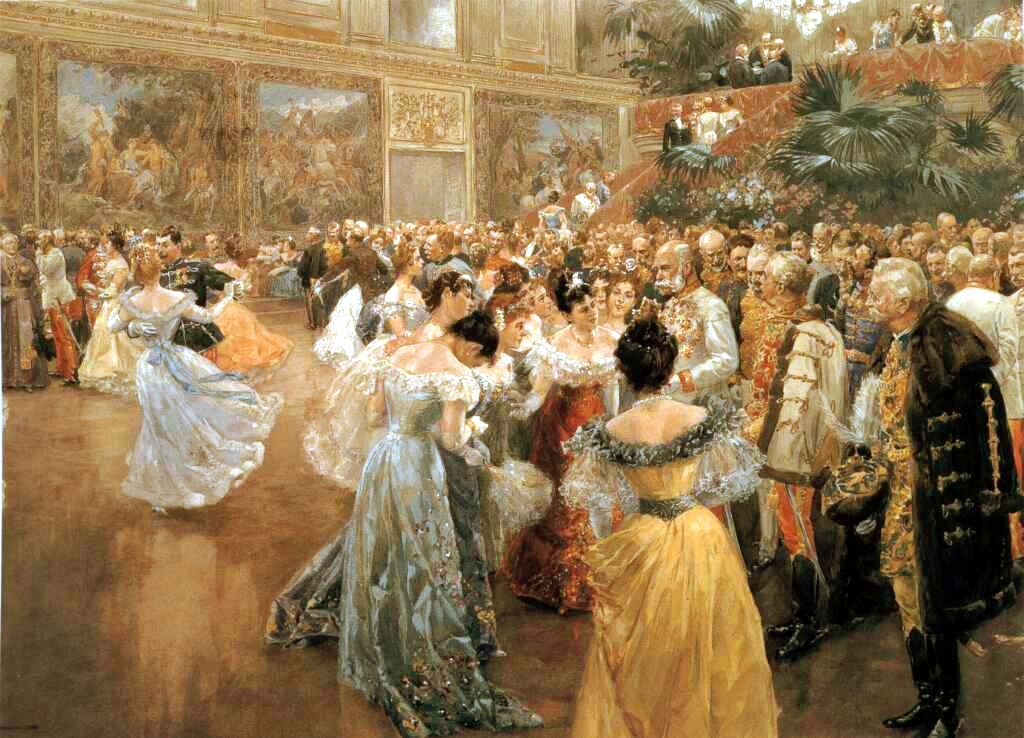 The Edwardian period is known for its copious use of filigree techniques. The jeweller layered fine threads of precious metals to the surface of the setting – the result was an enchanting lacy appearance. It complemented perfectly the attire of a fashionable lady of the time, who would be wearing silk, lace and feathers. A novelty compared with the Georgian closed-back settings, large rings were set in an open and airy manner, allowing light to flood through each gem. The millegrain setting made an appearance and gave the jewellery a softer, diffused look; it was used particularly in designs that depicted fluid fabric or ribbon. Crossover rings and 'moi et toi' rings, featuring two focal gems, were popular choices for ladies, whilst men wore signet rings and gypsy rings set with diamonds and rubies. The fashion was for rings to be stacked on every finger.
The changing necklaces of women's attire meant a new focus was placed on necklaces, chains and sautoirs. Pendants were often asymmetrical and came in pairs, in a style known as négligée. Sautoirs featured platinum links set with spectacle set diamonds and pearls. Earrings were in long, pendant styles and featured openwork lace punctuated with diamonds, whilst bracelets became tapered and delicate with repeated motifs.
Large diamonds sourced from the South African mines were used, and new cuts, such as the marquise and baguette, were seen for the first time, in addition to old European cuts, which were the precursor to the modern brilliant cut diamond. Occasionally, high quality coloured stones were used, but diamonds and pearls were most in demand; pearls were particularly loved for their understated elegance.
Antique CLP Page