SORRY NO ITEMS WERE FOUND.
Please refine your search or try another search term.
Select a price range to suit your budget
SORRY NO ITEMS WERE FOUND.
Please refine the selected filters.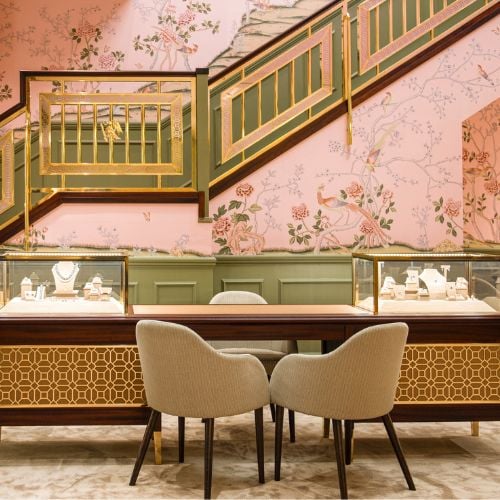 BOOK AN APPOINTMENT
Whether you book an appointment to visit us in person or opt for a virtual consultation from the comfort of your own home, you'll receive the same high standard of service and individual care and attention from our expertly trained consultants who can share designs, discuss gemstone options and even model pieces.
About Jaeger-LeCoultre Watches
Since the very beginning, the precision of movement and technique have been central to the mission of the Grande Maison, Jaeger-LeCoultre. Established in the calm and serene setting of the Vallée de Joux and with nearly 200 years of watchmaking history, Jaeger-LeCoultre is a pioneer of the watchmaking world thanks to its constant innovation and creativity. Bringing together 180 different skills under one roof, it is one of the only true manufactures with the capacity to produce all its watches in their entirety, from design to production. This approach was revolutionary for the industry and today the pioneering brand has produced over 1000 different movements and has over 400 patents to its name. With a collection that ranges from the Rendez-Vous to the Reverso, Jaeger-LeCoultre offer a broad range of beautiful, high-performance watches without excessive detail or bulky features. Designed to withstand the harshest and most challenging conditions, JLC watches are rooted in a proud watchmaking heritage, a legacy that continues to this day.
Watch Listing Page