SORRY NO ITEMS WERE FOUND.
Please refine your search or try another search term.
Select a price range to suit your budget
SORRY NO ITEMS WERE FOUND.
Please refine the selected filters.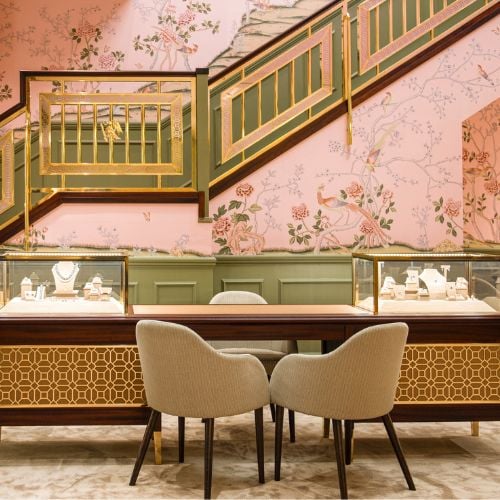 BOOK AN APPOINTMENT
Whether you book an appointment to visit us in person or opt for a virtual consultation from the comfort of your own home, you'll receive the same high standard of service and individual care and attention from our expertly trained consultants who can share designs, discuss gemstone options and even model pieces.
About Jaeger-LeCoultre Reverso Collection
Timeless in its face surrounded by its three emblematic gadroons, the Jaeger-LeCoultre Reverso has been enchanting both men and women since its creation in the 1930s. This true icon of style was originally created as a challenge - that of designing a model that could withstand the polo matches of the British Army officers in India. Its dial is smoothly concealed by reversing the case, to reveal a back that fully protects the face from possible mallet strokes. Often androgynous, it knows how to show off its femininity in jewelled models or affirm its masculinity by pronounced complexities and a marked Art Deco aesthetic.
Watch Listing Page