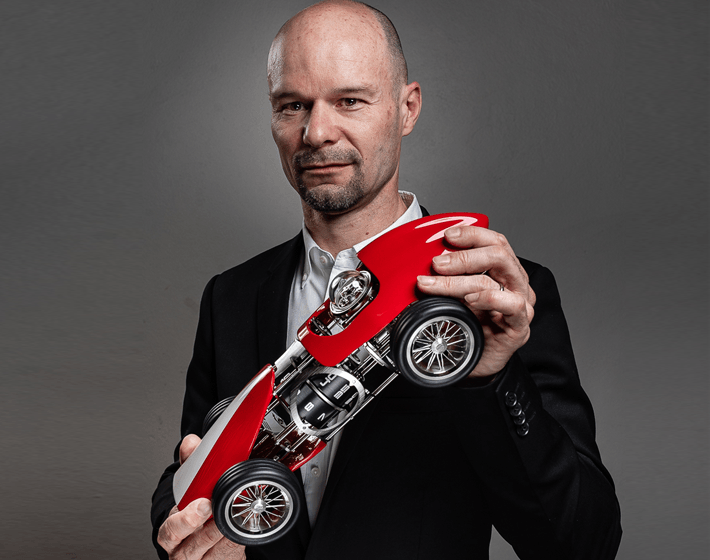 Since 1839
In 1839, at the age of 41, Auguste L'Epée partnered with Pierre-Henri Paur to found the L'Epée Manufacture in Saint Suzanne, in the Doubs region of France. At the time, the company produced horological products and music boxes.

The L'Epée Manufacture won recognition throughout the clockmaking world for its high quality platform escapements. Some of these patents, such as those protecting the "anti-knocking" system, the "auto-starting" mechanism and the constant force escapement, made a lasting impression on their era. This growing success was rewarded with various gold medals at the World Fairs held in Paris in 1889 and 1900, Vienna in 1892, and Hanoi in 1902.

For the 175th anniversary of L'Epée 1839, the company wanted to surprise its aficionados, so they introduced the ART Line collection: a collection that was intended to shock, evoke and inspire people not to conform.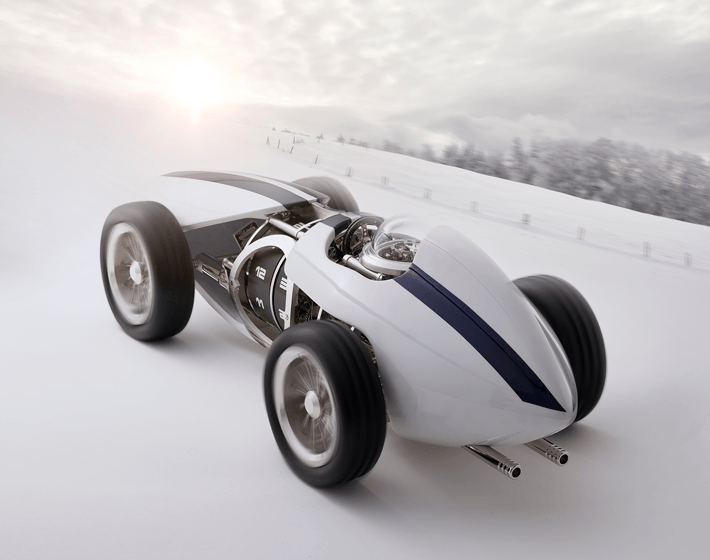 Time Fast D8
L'Epée 1839 takes us behind the wheel with the Time Fast D8. This vintage inspired race car and modern clock in one is a kinetic sculpture that tells the time.

The piece features a number of eye-catching details, such as the long protruding bonnet, the typical 1950s radiator grille, the large spoke wheels and the sloping back section. Its overall sporty feel is reinforced by its elegant design, flawless finishes and fluid lines.

The name of the Time Fast D8 clearly conveys its technical aspirations, incorporating a motor that can last eight days, or rather an in-house calibre with a 192-hour power reserve.

This kinetic sculpture displays the hours and minutes like a race number, allowing the time to be easily read on the side of the chassis. A figure sits in the cockpit, where a glass dome – actually a driver's helmet - highlights the thrumming escapement.
Visit Pragnell
From Market Street to Mayfair you can be sure of a warm welcome at any of our showrooms across Great Britain.