SORRY NO ITEMS WERE FOUND.
Please refine your search or try another search term.
Select a price range to suit your budget
SORRY NO ITEMS WERE FOUND.
Please refine the selected filters.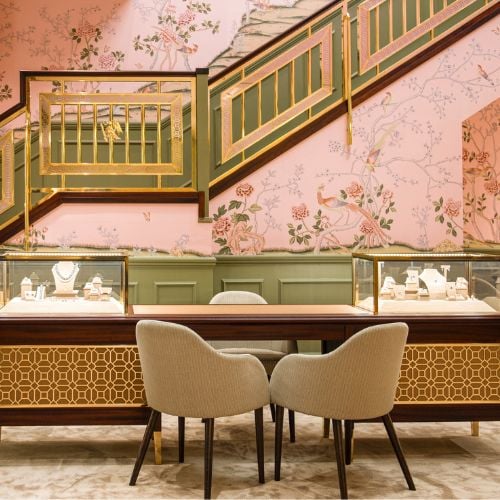 BOOK AN APPOINTMENT
Whether you book an appointment to visit us in person or opt for a virtual consultation from the comfort of your own home, you'll receive the same high standard of service and individual care and attention from our expertly trained consultants who can share designs, discuss gemstone options and even model pieces.
About L'Epée 1839
Founded in 1839, L'Epée is the only Swiss manufacturer specialising in the design and production of high-end mechanical clocks. Originally producing horological products and musical boxes, in 1850, they started manufacturing platform escapements for prestigious alarm clocks and carriage clocks.

In 1857, L'Epée began receiving recognition throughout the clock making world for its high quality platform escapements, placing the company at the forefront of the horological scene. It wasn't until 1975 that the company turned its attention to the design and creation of luxury clocks and carriage clocks.

It was in 2009 when they began developing a collection of exceptional desk clocks, including a sophisticated range of classic carriage clocks, contemporary models such as the L'Epée Le Duel, and minimalist, avant-garde models such as the L'Epée La Tour.

In 2014, they launched their ART Line collection to mark the company's 175th anniversary; a unique and stunning collection, intended to shock, evoke and inspire people. This collection includes creative art timepieces, such as the L'Epée Time Fast D8 and the L'Epée Hot Balloon.
Watch Listing Page