Birthstones
Birthstones are gemstones that represent the month of a person's birth. Dating back to ancient times, civilizations believed that gemstones had powers, unique meanings, and historical significance.

They are the perfect way to add a personal touch to jewellery, whether you choose your own birthstone or even the birthstone of a loved one. A piece of jewellery which incorporates personalised birthstones makes a thoughtful gift for any occasion.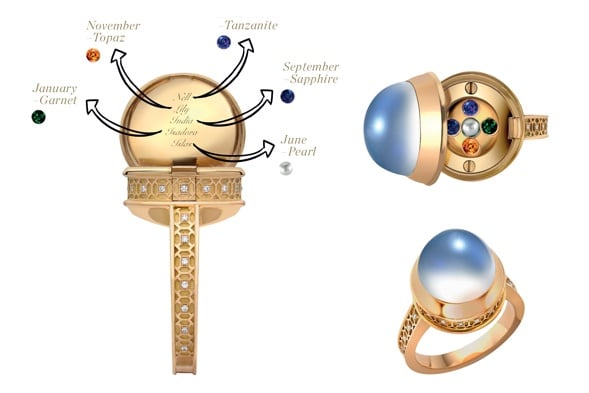 Personalise a Mystery Ring
Commission your own personalised mystery ring. The Pocket Ring can contain an assortment of hidden charms: the birthstones of your children, individual engraved messages, an enamel object, a tiny sculpture, a single diamond, or even a heart-shaped ruby. A truly magical piece of jewellery – in fact, a secret - only the wearer will know what's hidden inside.
Jewellery CLP Page