THE CENTRAL IMPULSE CHRONOMETER
FROM LEDERER
A horological marvel, bringing the art of the escapement full circle.
The Central Impulse Chronometer is the first watch in Lederer's Masters of Escapements series paying tribute to the pioneers of escapement design, including John Harrison, A.L Breguet and George Daniels, continuing Lederer's long fascination with the 'beating heart' of a timepiece.

A watchmaker of profound curiosity and ingenuity, Lederer has for four decades been developing ultra-complex movements and complications both under his own name and for other brands. With the Central Impulse Chronometer, he has arguably delivered his masterpiece. Its eye-popping features – opposing seconds hands set within open-worked, figure 8 sub-dials, visible remontoirs, a symmetrical movement of gargantuan complexity and depth – will elicit wonder and curiosity from even the most knowledgeable collectors and horological enthusiasts.

The watch is housed in a 44mm case of white gold, just 12.2mm in depth – an impressively slim profile emphasised by broad, curving domes of sapphire crystal front and back. Available with a dial of either rhodium grey or deep blue, the watch is limited to 25 individually-numbered versions for each dial.
DISCOVER THE STORY
MASTERING THE DOUBLE WHEEL ESCAPEMENT
With Lederer's Central Impulse Chronometer, the challenge of realising Daniels' conception in a wristwatch is spectacularly met, delivering exceptional performance in a watch intended for everyday wear.
Lederer's key innovations are summarised below. His advances were not only inspired by the greats but evolved their thinking, creating a revolutionary escapement.

1. Constant force: The two escape wheels need equal, unvarying flows of energy from their mainsprings. Lederer's solution is a 'constant force' remontoir for each gear train. Invented by another historical great, John Harrison, in 1739, the remontoir unspools and re-arms a tiny spring every 10 seconds, delivering exact parcels of energy regardless of mainspring fluctuations.

2. Material improvements: Escapement components are made from light (but strong) titanium rather than steel. This reduces inertia in the wheels, ensuring perfect rotation and chronometric stability, even amid shocks.

3. Revolutionary anchor: The impulses – the points of contact between wheels and anchor – must be as glancing, but precise, as possible. The geometric complexity of the anchor – its contours, ruby surfaces, contact angles, the gentle push it delivers – are unheard of, delivering mathematically perfect impulses.
Innovation Acknowledged
At the Geneva Watchmaking Grand Prix ceremony held at the Théâtre du Léman in Geneva, Bernhard Lederer had the immense pride and honour of being awarded the highly coveted Innovation Prize for his Central Impulse Chronometer.
INNOVATION AWARD – GPHG 2021
"It is a great honour for us to receive this award in one of the competition's most prestigious categories, the one that rewards innovation the continuing quest for precision that drives us watchmakers. All of us at Lederer Watches and our partners around the world share in this recognition, which comes at a time when our brand is experiencing a tremendous revival. Besides demonstrating that our capacity for creativity and excellence has remained intact and is more vibrant than ever, this Innovation Prize is a magnificent motivation for us to keep pushing boundaries!"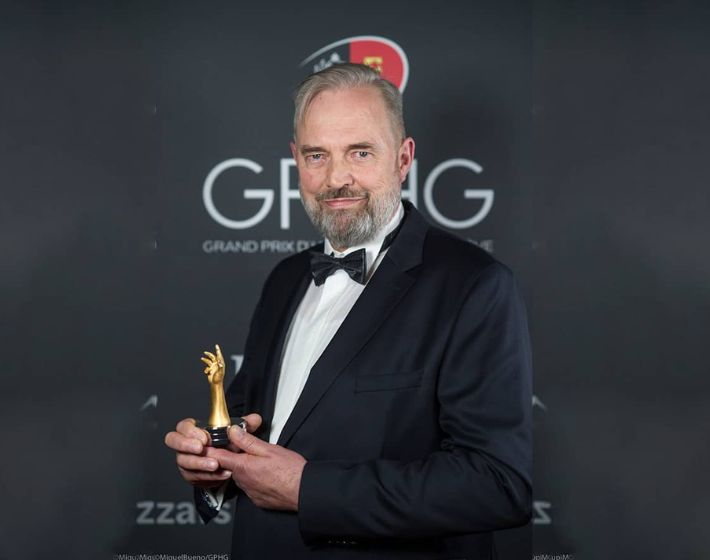 Discover The Central Impulse Chronometer
Watch CLP Page