SORRY NO ITEMS WERE FOUND.
Please refine your search or try another search term.
Select a price range to suit your budget
SORRY NO ITEMS WERE FOUND.
Please refine the selected filters.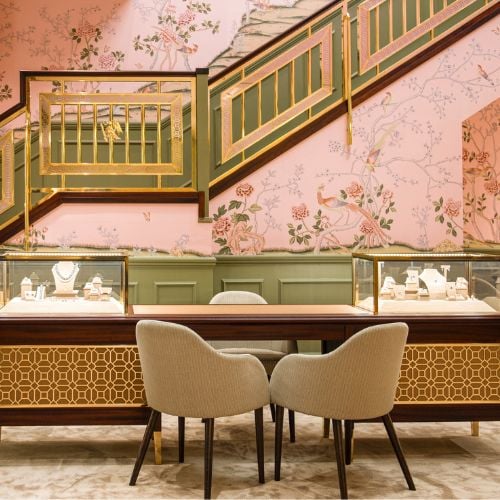 BOOK AN APPOINTMENT
Whether you book an appointment to visit us in person or opt for a virtual consultation from the comfort of your own home, you'll receive the same high standard of service and individual care and attention from our expertly trained consultants who can share designs, discuss gemstone options and even model pieces.
About Pierre Sterlé Antique Jewellery
Pierre Sterlé (1905-1978) founded his business in 1930s Paris, with his imaginative creations being offered to socialites and royalty. Known as the 'couturier of jewellery', pieces bearing his signature display a distinctive form and fluidity, akin to the most exquisite Haute Couture gowns. Adored by socialites and royalty, pieces bearing the Sterle signature are hugely sought after today, and regularly appear in important auctions worldwide. With a career that spanned the most exciting periods for jewellery design and production in the 20th-century, interest in this most special jeweller has soared over the past decade. The Pragnell family have travelled the world to secure an unusual collection of antique and vintage Pierre Sterlé jewellery.
Antique Listing Page