Diamond Classics
Associated with royalty, wealth and power, diamond jewellery has been admired and coveted for generations.

We've highlighted the top five classic pieces of diamond jewellery everyone should have in their jewellery collection. From understated elegance to bold showstoppers, there's something for all personalities, outfits and occasions.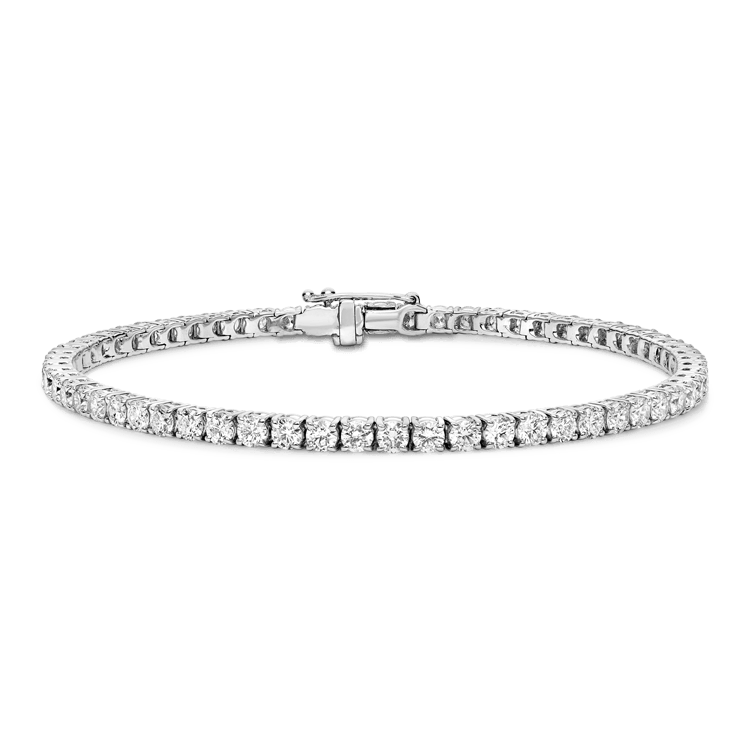 Diamond Line Bracelet
The diamond line bracelet is now often referred to as the "tennis bracelet". It was renamed as the tennis bracelet when professional tennis player Chris Evert's diamond bracelet broke and fell off her wrist whilst playing in the US Open. The match was famously stopped so the bracelet could be retrieved. This sent jewellers everywhere rushing to create a bracelet with handmade, in line diamonds, and secure clasps, hence the name tennis bracelet.

A line or tennis bracelet traditionally consists of a line of diamonds of the same size, cut, colour, and clarity, set side by side to make a complete, flexible circle, although they are now available in single or multiple rows, with different settings and varying sizes.

This style of bracelet can be worn simply on its own or with other diamond jewellery to make a statement.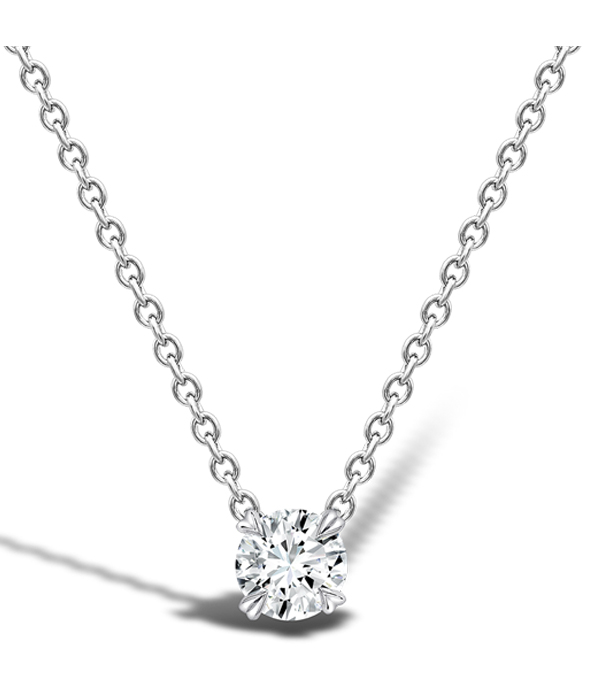 Diamond Pendant
A diamond pendant is a necklace with a central diamond that is worn suspended from a chain made of precious metal.

Their classic design and popular appeal make them great gifts for partners and family; they are often given as a symbol of love. Diamond pendants are commonly kept as family heirlooms and passed down for generations.

Popular setting styles for pendants usually include prongs, because these allow the most light to enter the diamond, which enhances the famous diamond sparkle. However, there are a variety of styles and settings available, each combining intricate designs with beautifully set diamonds.

Diamond pendants are the perfect finishing touch; they look as good with jeans as they do with an evening dress.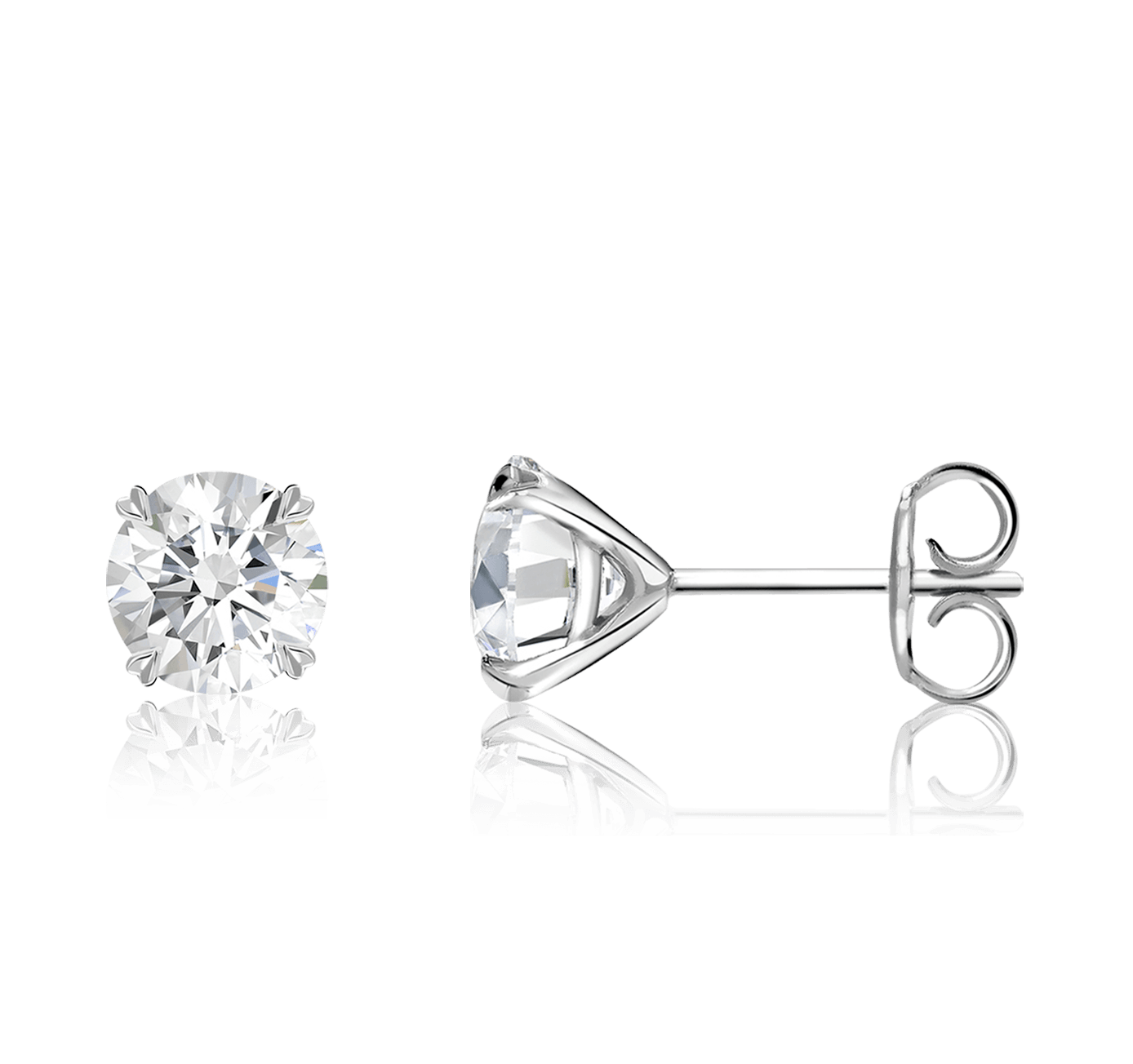 Diamond Stud Earrings
Diamond stud earrings epitomise understated elegance; they never go out of style. They appear to float where they are located on the earlobe, as there is no visible point of connection. Adding a subtle sparkle to your outfit, they are versatile and can take you from the office to a night out.

Round brilliant is the most classic stone shape and is made up of 58 facets. It is a very popular shape for diamond studs as it's the diamond cut that sparkles the most.

If you are looking for a simple style, our Sundance collection showcases minimalist, crisp diamonds, wrapped in precious yellow gold, white gold, or rose gold, creating a modern aesthetic that is luxuriously subtle.

From the classic Windsor studs to our edgy RockChic collection and more, diamond studs are available in a variety of sizes, shapes, settings and styles - there's bound to be more than one pair that will catch your eye.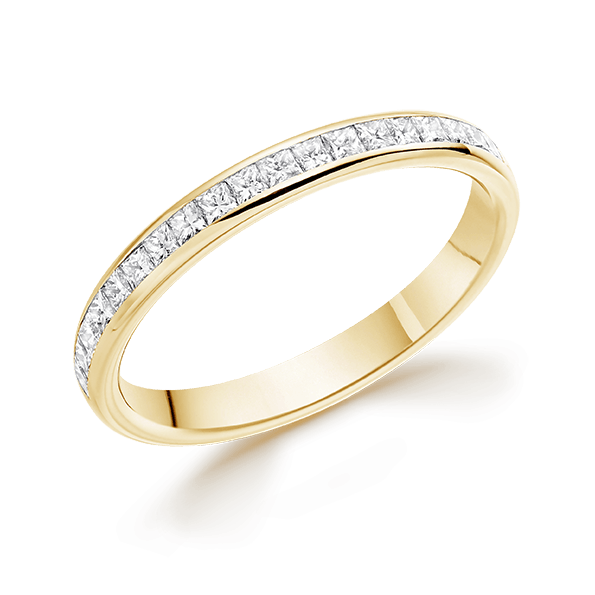 Diamond Eternity Ring
As the saying goes "diamonds are forever", which is why diamonds are traditionally used in eternity rings to symbolise everlasting love. They are also referred to as eternity bands or an infinity ring.

Often, they are given for anniversaries, birthdays, and other special occasions, such as the birth of a first child.

Eternity rings are made of a precious metal set with a complete loop of diamonds. Half eternity rings are also very popular and contain diamonds set across the face of the ring, rather than a full loop.

When choosing an eternity ring, you'll need to consider what jewellery your partner already has. If the eternity ring will be worn next to an engagement or wedding ring, you need to decide if you want to match the style and metal of their existing jewellery, or if you want a contrast with a different metal or diamond shape.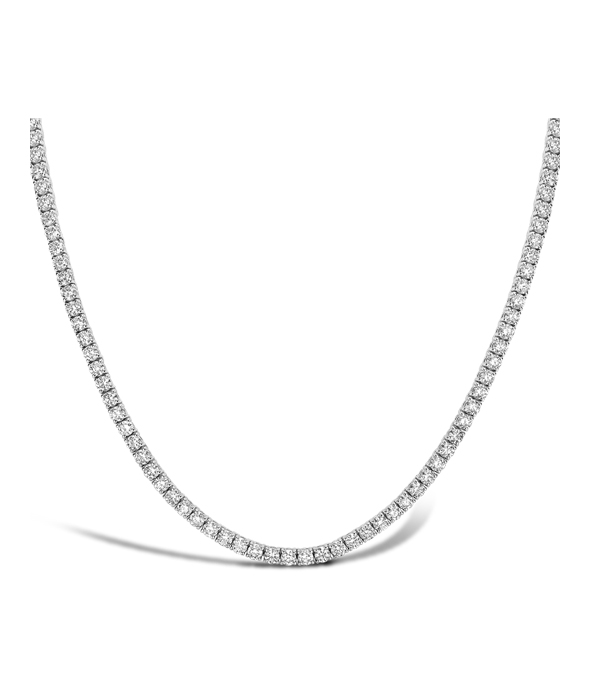 Diamond Necklace
A diamond necklace is a timeless gift for yourself, or someone special in your life, adding luxury and sparkle to any outfit.

The options are endless, with a vast selection of styles, shapes and sizes to choose from.

You'll need to consider how the necklace will be worn: a choker style necklace can make a bold statement, whereas a dainty row of diamonds draped over the collarbone can add a touch of sophistication to an open-collared shirt or rounded neckline.

Why not layer your diamond necklaces; choose different lengths, weights and textures to complete your look.
The Diamond Guide
There's a lot to consider when buying diamonds, read our Diamond Guide to find out about more about the "Four Cs", carat, cut, colour and clarity.
Visit Pragnell
From Market Street to Mayfair you can be sure of a warm welcome at any of our showrooms across Great Britain.
Jewellery CLP Page