TYPE IIa Diamonds
"Pragnell has owned and sold Type IIa diamonds throughout our history, and in the past few years we have been lucky enough to build up an important collection of these extremely brilliant, natural phenomena."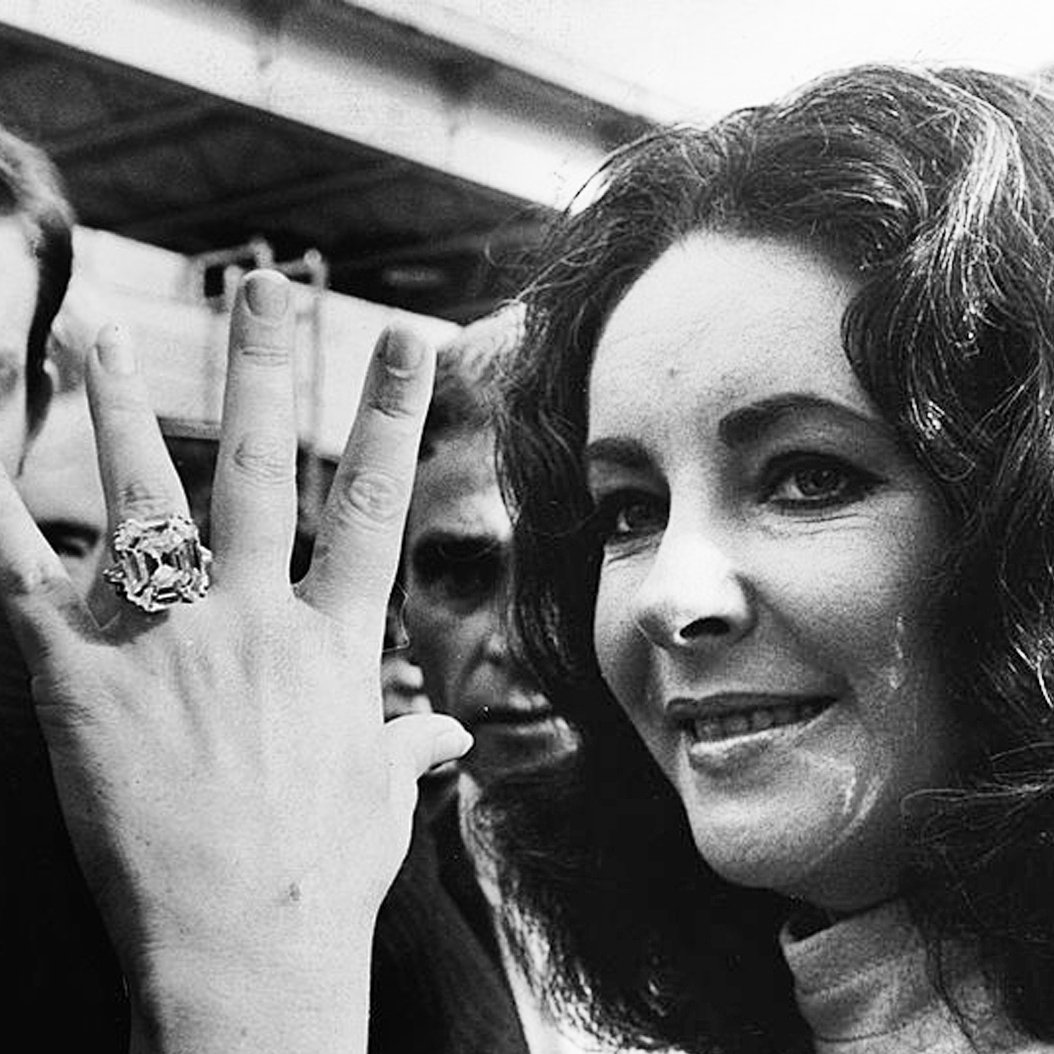 With their yacht 'Kalizma' securely moored on the River Thames, actor Richard Burton felt it was the right moment to present his wife, Elizabeth Taylor, with a gift he had been keeping secret. What he bestowed was a ring set with a 33.19ct Type IIa diamond. The actress, and renowned jewellery collector, would later try to convey the magic of first seeing the stone in 1968, by saying: "It hums with its own beatific life."

This emotive description of the hypnotic power of Type IIa diamonds is an apt one. Though the name itself is devoid of any romance, this highly technical categorisation denotes a very rare quality of diamond of such beauty, that it is likely to capture the imagination and admiration of anyone lucky enough to gaze upon it.


What exactly is a Type IIa diamond?
This gemmological term refers to chemically pure diamonds that have no measurable nitrogen or boron impurities. These gems are usually colourless, as in the case of The Elizabeth Taylor Diamond, as it would later be known, though there have been examples of grey, light brown, light yellow and light pink diamonds being classified as Type IIa.

In layman's terms, what this chemical purity of composition equates to is a diamond that is cleaner, whiter and brighter. Due to a limpidity within the stone, which has led to such diamonds being described as ice cubes, light passes through it unimpeded, as if through water. This mirage creates a shimmering brilliance that exceeds any other grade of diamond.

Only between 1% and 2% of all diamonds mined around the world will be certified as a Type IIa diamond, such is their rarity. Naturally, such exquisite gems carry a premium. As such, these diamonds tend to be the preserve of the serious collector.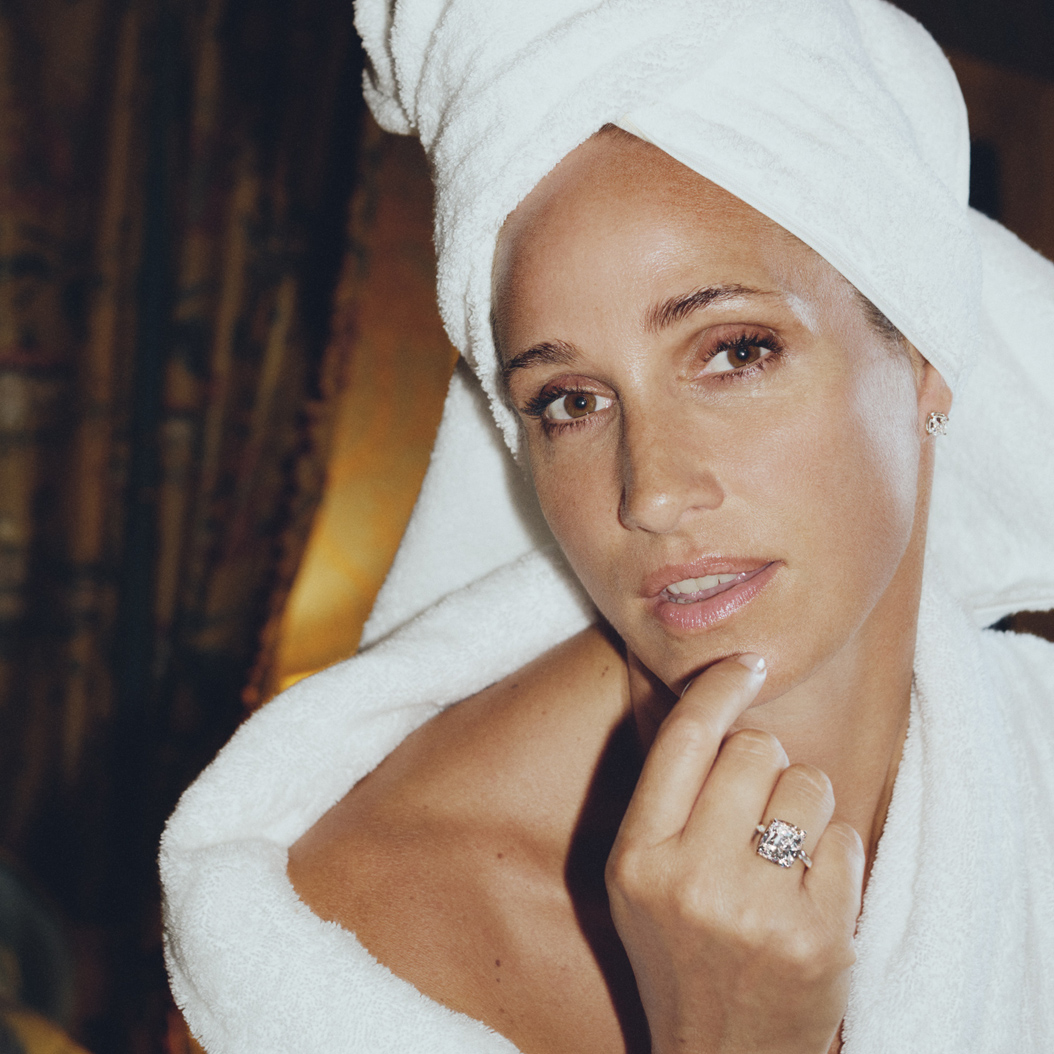 Over the past few years, we have invested in acquiring a significant number of Type IIa diamonds. Some of these stones have been bought from private collectors, and are already cut and set into jewellery. In fact, for some of these rare gems, it is not their first stay in our vaults, with some having been bought back after having been sold at a previous point in our history.

Other stones in our Type IIa collection have been cut especially for us, including a 40ct rough diamond unearthed in the Kingdom of Lesotho in Southern Africa. This important gem was expertly whittled down to a 17ct cushion-cut stone that was set into an eight-claw solitaire ring with diamond-set shoulders.

Indeed, cushion cuts are one of the most flattering shapes for Type IIa diamonds. Especially antique-style cushions that mirror the style in which such diamonds would have been faceted at the historic Golconda mines in India, the majority of which ceased producing diamonds in the early 20th century.

It was in this region near Hyderabad that many of the most famous Type IIa diamonds were discovered, including the Koh-i-Noor; a hen's egg-sized diamond that currently nests

in the crown of the Queen Consort, part of the British Crown Jewels. Within our Masterpiece Collection is an exceptional pair of earrings with more than 18ct of diamonds from the Golconda mines, with cushion-cut diamond studs anchoring a pair of pear-shaped diamond drops.

The majority of the Type IIa diamonds in our care, which are to be found in a variety of cuts including cushions, pears and emerald cuts, have been set as the centrepieces of rings. By doing so, our goldsmiths can adequately set

the stage for these historic diamonds. It also allows for an easy appreciation of the extreme brilliance caused by the limpidity of these flawless diamonds, both by the wearer and anyone who happens to stray into their path.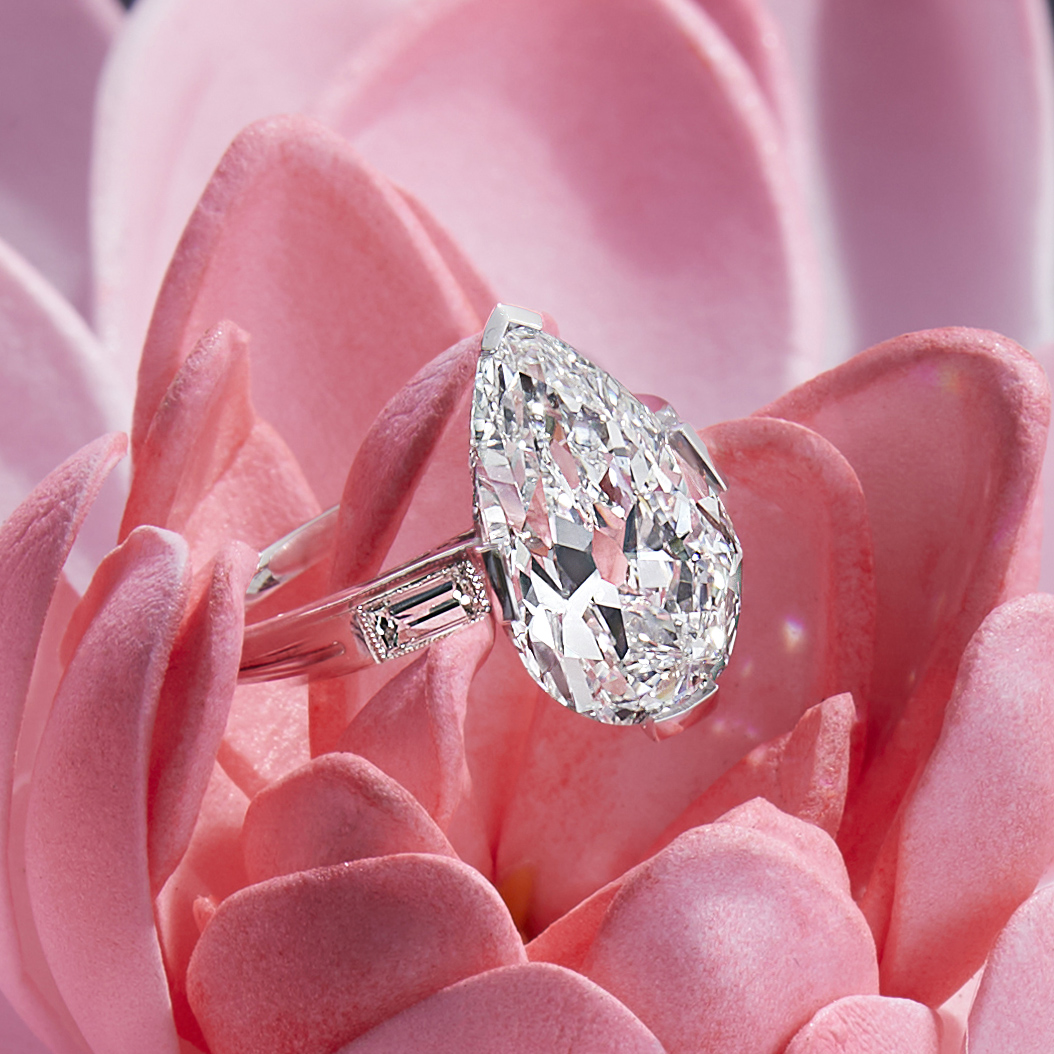 Worn by Maharajas and royalty, and prized for centuries for their peerless beauty, rare Golconda diamonds are true gem collectors' gems.

Golconda diamonds are formed of pure carbon, completely devoid of chemical impurities. They are among the cleanest, most transparent and intensely brilliant diamonds on earth, possessing 'ultra-limpidity' - like looking through icy, pure mountain water. Known as Type IIa diamonds, chemically pure stones account for less than two percent of the world's natural diamonds. But even amongst Type IIa diamonds, Golconda stones are unique, thanks to their near-mythical legacy.

Golconda diamonds were the first diamonds ever discovered by man. They glittered in the riverbeds of the Golconda region of India, a few kilometres from Hyderabad, in the early 16th century. Mankind had never seen diamonds before; let alone stones this hypnotically transparent, brilliant and beautiful.

The Golconda diamonds that remain on the market are not only centuries old; they are exceptionally, vanishingly rare. Most people will only ever see a Golconda diamond in a museum. To own one is to own a piece of history; a physical connection to the Mughal Empire and the treasures of the nobility of past generations.

No connoisseur's collection is complete without an incomparably beautiful Golconda diamond. As gem enthusiasts the world over vie to add these historic, unique stones to their collections, they will only become even more scarce, cherished and valuable.
Visit Pragnell
From Market Street to Mayfair you can be sure of a warm welcome at any of our showrooms across Great Britain.
Jewellery CLP Page