The 4 Cs: Diamond Colour
What is diamond colour? Diamond colour refers to the scale of colour within white or colourless diamonds. In general, the highest quality diamonds are totally colourless, whereas lower quality diamonds can often have a slight yellow tint.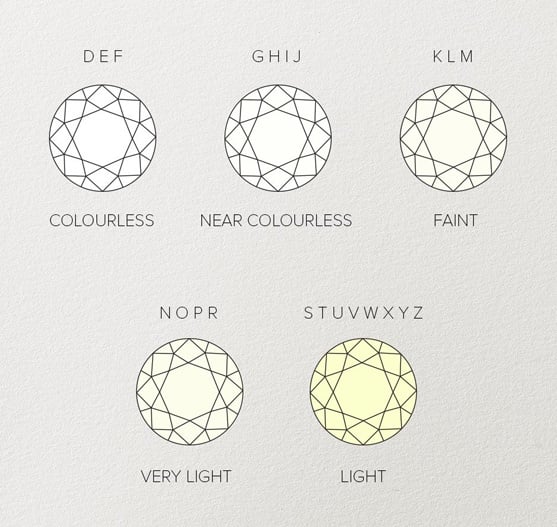 The Diamond Colour Chart
Only a tiny proportion of diamonds are composed of pure carbon – known as Type IIA. These stones are incredibly sought after and valuable.

All other diamonds contain varying degrees of nitrogen, which introduces yellow or brown tones to the stone. The GIA grades a diamond's colour on a scale from D to Z, with D representing pure white, colourless stones, and Z representing yellow-hued stones.
What is the best colour for diamonds?
Diamonds graded D, E and F are considered colourless and are rarer than diamonds with a lower colour grade.

Pragnell's engagement rings feature diamonds that are graded from D to H.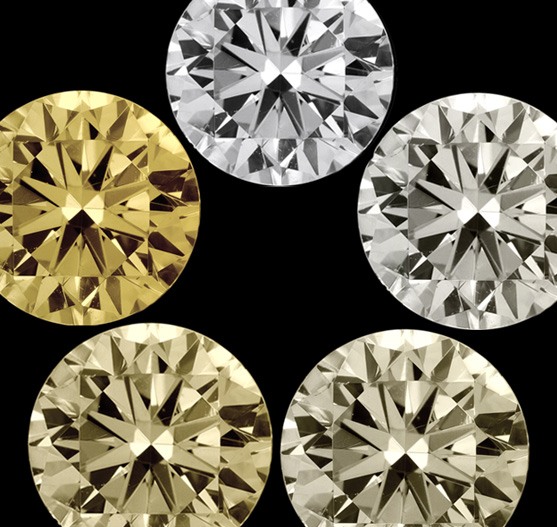 Does Diamond Colour Matter?
A change of two or three colour grades has a huge impact on a stone's value: being flexible with colour often means customers can buy a bigger stone for their budget. Furthermore, well-cut stones often appear whiter than their certificate might suggest. That's why it is important to discuss the various options with an expert. Read more on the importance of diamond cut on our Diamond Cut page.
View By Category
Explore a selection of pieces from across the Pragnell range​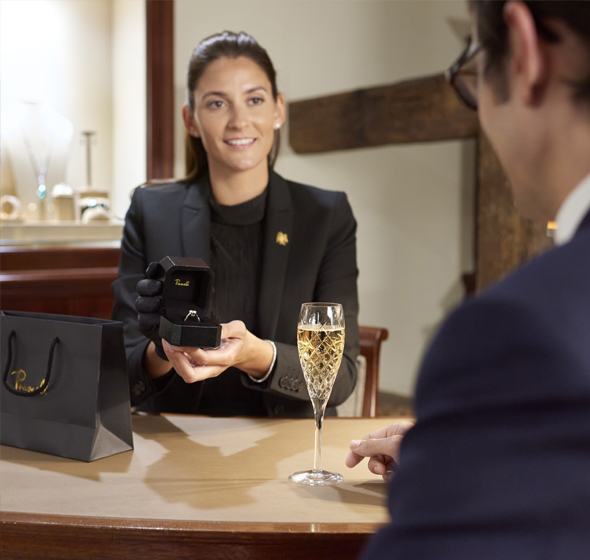 Make an Appointment
Our expert consultants are on hand to guide you through the process of choosing your eternity ring and answer any questions you may have, whether you book an appointment, or visit us to browse.

Visit one of our three jewellery showrooms and speak with one of our experts.

Alternatively, if you are unable to visit the showroom, you can book a virtual appointment. One of our experts will video call you to understand your requirements - you'll receive our usual high standard of service, all from the comfort of your own home.
You May Be Interested In
Jewellery CLP Page