Our Pioneering Heroine Conquers Everest
We are delighted to announce that Lucy Rivers Bulkeley reached the summit of Mount Everest on Thursday, 17th May 2018. The completion of this incredible feat sees her move another summit closer to achieving the 7 SUMMIT CHALLENGE, which involves climbing the highest summit on each of the world's continents. If successful, she will be the first woman EVER to complete both the '7 Summits Challenge' and the '4 Deserts Grand Slam': travelling 250km self-supported across the Atacama, Gobi, Sahara and Antarctic deserts. She now has one more mountain to go - Mount Vinson in Antarctica, the coldest, most windswept continent on earth.

Below, Lucy recalls for us the latest chapter in her remarkable story…

We finally had the go ahead that we had been waiting for…a summit weather window. We had been at base camp (5300m) for five weeks and having successfully made the summit of nearby Lobuche East (6119m) and completed two rotations up the mountain to Camp 2 (6400m), it was showtime!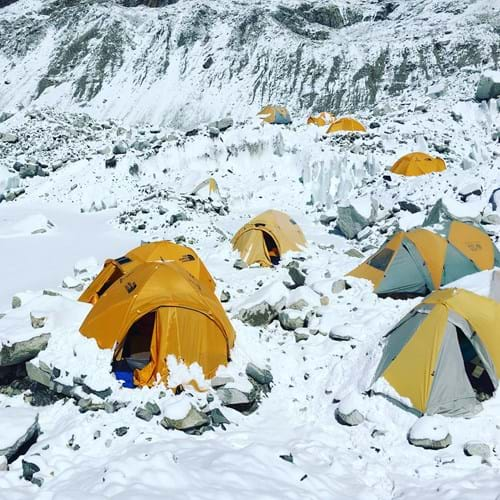 After a restless night's sleep, which was the combination of nerves and the anticipation of an early alarm clock, we left base camp at 3am on Saturday, 12th May and headed up through the notorious Khumbu Icefall in the dark. It was eerily quiet and had changed considerably since we were last there a week earlier.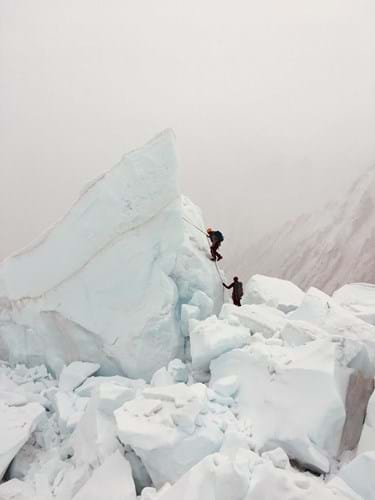 We made it to up to Camp 2 in good time and then had a rest day there which was spent trying to rest, stay hydrated and catch up on sleep. The following morning we left early again to climb up the Lhotse Face to Camp 3 (7162m) which is more of a perch than a camp! You only stay here for one night on the summit push as it is incredibly uncomfortable. Strangely, you lose your appetite at altitude, just when you need it the most. I managed to force down half a dehydrated shepherd's pie, some wine gums and a hot chocolate. A nutritionist would not approve!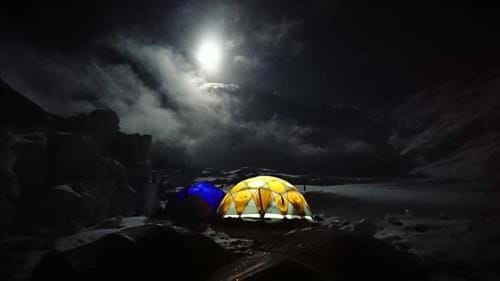 We left Camp 3 in our down suits and started the climb up across the Yellow Band and the Geneva Spur, both iconic landmarks on the South Side of Everest. It was a long, slow climb but thankfully the weather was still playing ball and the sun was shining. Even wearing SPF 100 I was developing some strange tan lines. Camp 4 is situated on the South Col at 8000m and is in the so called 'Death Zone' – our bodies are not huge fans of being at this altitude but thankfully we were on oxygen, even while lying in our tents. The original plan had been to go for the summit that night, after a couple of hours rest, but our guide had heard there were two large teams heading to the top from the North Side. The decision was made to have a day's rest at Camp 4 (not ideal) and then head up the following night to avoid the crowds and the forecasted summit winds would be slightly lower.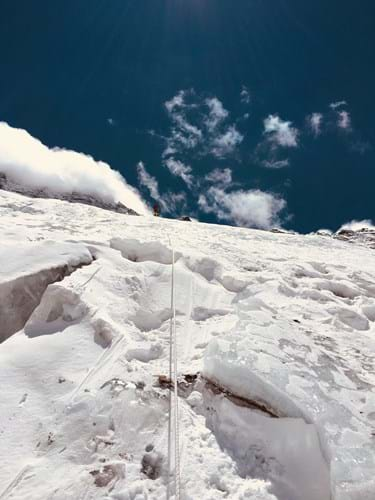 Pasang, my Sherpa, and I left Camp 4 at the South Col at 9pm and set off into the darkness. There were a couple of other headlamps ahead of us, but fewer than expected, which was ideal. The climb up to the Balcony, along with the ridge up to the South Summit (8690m), are definitely best tackled in the dark - the narrow ridges are not for the faint hearted! My body wasn't enjoying the extra oxygen from my mask and I started to dry retch about an hour after leaving the tent. Far from ideal when I had a long night of climbing ahead of me. There were a couple of urgent radios calls as I doubted that I could continue…and was told in no uncertain terms by team mates that I could. Luckily Pasang was also a superstar and convinced me that even if I kept going at a snail's pace, we should reassess at the Balcony. Once I was there, the sunrise was only an hour away and everything is better in the sun…especially when there is very little between you!

From the South Summit, the views were insane but the summit does look deceptively close. The Hilary Step often causes problems but I was lucky not to have any queues. Finally, just before 8.45am on Thursday, 17th May, I stepped foot on the Top of the World. There were only about six of us up there, incredible. Lots of photos were taken and I have to confess, a few tears were also shed. After 45 minutes, it was time to start the descent. Pasang and I made good time and were safely back in our tents at Camp 4, four hours after standing on the summit. It was the most exhausting but exhilarating 16 hours.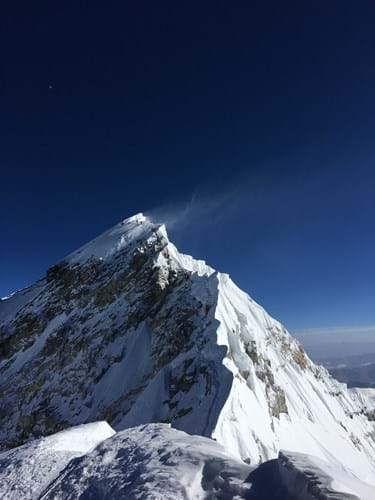 The next morning we left Camp and descended the whole way back to Base Camp with a good food stop at Camp 2. Most people spend an extra night at Camp 2 on the descent, but the call of a decent night's sleep, good food and a shower was too much.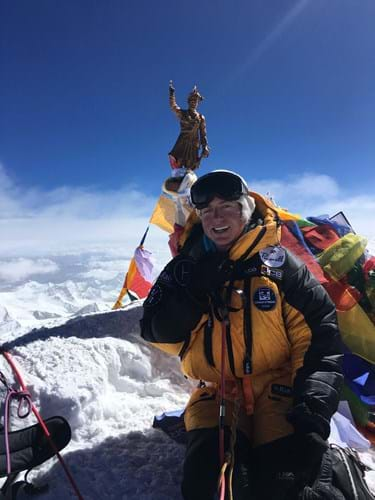 I feel incredibly lucky to have had the opportunity to head out to Nepal, let alone make the summit and return safely back to the UK. It was an amazing trip and I'm now six summits down…one to go!
Visit Pragnell
From Market Street to Mayfair you can be sure of a warm welcome at any of our showrooms across Great Britain.