The Engagement Guide
How to Make the 'Yes' a Success! You have found the one – now comes finding the ring. Planning a proposal is an exciting prospect, and our engagement guide answers every question you might have along the way.
1.) Choosing the right ring Choose a ring that complements their personal style: are they glamorous and extravagant, or would they prefer something minimalist and discreet? Look at their clothing for clues: do they stay up to date with contemporary fashion, or stick to classic, timeless styles? How might they feel about an antique ring? Bear in mind the size and shape of their hands and fingers. A very big ring could look unwieldy on a petite frame, while someone with larger hands can carry off a more sizeable style. Our showroom staff have decades of experience in guiding couples towards their perfect ring and will be delighted to help you find the one, whatever your style and budget.

2.) Where and how to buy Nowadays it is easier than ever to research, browse and buy engagement rings online. Each Pragnell engagement ring is crafted around the individual diamond, meaning no two are the same. You can browse our available styles online, then visit one of our showrooms to see them in real life. We have a wide range of engagement rings, both modern and antique, in stock in each of our showrooms. Our expert staff are on hand to guide you through the process and answer any questions you may have, whether you book an appointment, or simply pop in for a browse.

3.) Tips for proposing Consider what you are going to say, and how – whether you will follow tradition by going down on one knee, and at what moment you will present the ring. You don't want a dazzling diamond to distract them from your carefully planned speech! Our showroom staff are not just experts in choosing the ideal engagement ring, they have also counselled customers through countless proposals and are happy to offer their own tips to help your big moment go without a hitch.

4.) Choosing the diamond There are myriad factors to take into account when buying a diamond, including the 'four Cs' (carat, cut, colour and clarity). While it is important to understand the details, it is also important not to be too fixated on certificates, and instead choose based on what you see and like. Our staff will explain the different options and help you find the best stone for your budget. Pragnell's expert gemmologists sift through thousands of diamonds to select only the most brilliant and beautiful. Our diamonds are certified by one of the world's leading gemmological laboratories, so you can be assured that, as well as being of superior quality, they are natural and conflict-free.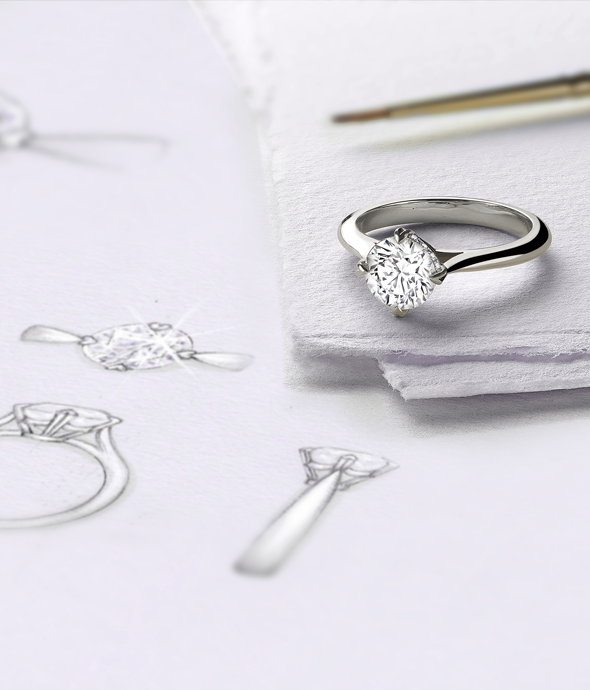 Carat
It is our privilege to design the ring that you have always dreamed of. Pragnell's workshops build around your carefully selected gemstone, attentively assisted by our jewellery specialist. As trust is crucial when making such an important decision, every Pragnell creation must pass a strict set of criteria. Before your design is submitted to the workshop, you will be presented with a 3D image of your desired ring, making it visually clear what it will look like.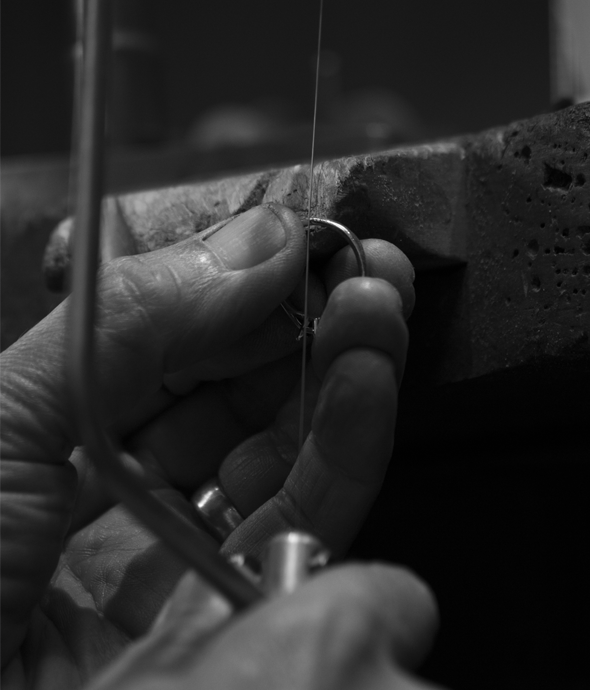 Ring Sizing
Do not panic if you do not know their ring size. We offer complimentary resizing on all our engagement rings, so you can be sure of a perfect fit in the end. But it is always more exciting if you can slip the ring on their finger there and then. Our rings are measured in UK sizes denoted by a letter. If you are unsure, we will craft the ring to a size N, and look forward to welcoming you back for a celebratory glass of champagne to have it resized if necessary.
You May Be Interested In