SORRY NO ITEMS WERE FOUND.
Please refine your search or try another search term.
Select a price range to suit your budget
SORRY NO ITEMS WERE FOUND.
Please refine the selected filters.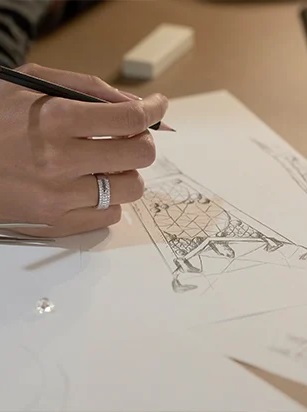 Discover Our Bespoke Service
Design and create a unique jewel, custom-made just for you. We'll bring your dream to life; the only limit is your imagination.
Frequently Asked Questions
Below are the answers to our most commonly asked questions. Should you want to find out more please feel free to Contact Us us and begin your Pragnell experience.
The Asscher cut diamond is a stunning diamond cut that looks similar to the emerald cut but has a square shape instead of a rectangular one.
Asscher cuts look similar to emerald cuts with the key difference being that they are square, as opposed to rectangular. This cut features large step facets and a high crown that produces a brilliance, unlike any other diamond shape.
Less than 2% of diamonds are an Asscher cut, making them one of the rarest diamond cuts available.
About Asscher Cut Engagement Rings
Pronounced 'ASH-er', the Asscher cut has an illustrious history, created by the foremost diamond-cutting family in the world at that time, who were responsible for cutting the Excelsior diamond in 1903 and the Cullinan diamond in 1908. An Asscher cut diamond engagement ring is a classic and timeless choice, with the incredible history only adding to its allure. Our Asscher cut diamonds are exquisitely set into a range of handcrafted engagement ring styles from the classic solitaire, unique, vintage designs and complementary cluster surround diamond settings. All Asscher cut engagement rings are beautifully finished in the precious metals of platinum and gold.
Engagement Listing Page