SORRY NO ITEMS WERE FOUND.
Please refine your search or try another search term.
Select a price range to suit your budget
SORRY NO ITEMS WERE FOUND.
Please refine the selected filters.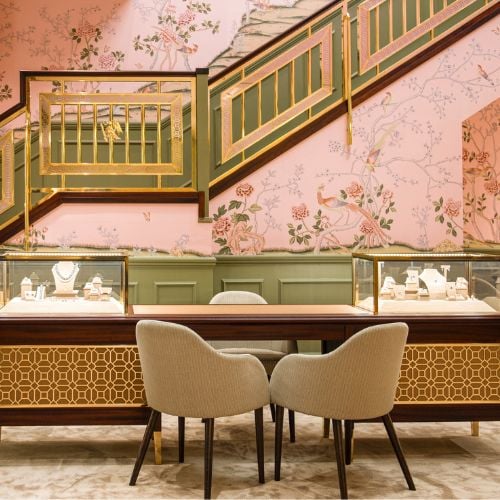 BOOK AN APPOINTMENT
Whether you book an appointment to visit us in person or opt for a virtual consultation from the comfort of your own home, you'll receive the same high standard of service and individual care and attention from our expertly trained consultants who can share designs, discuss gemstone options and even model pieces.
About Breguet Men's Watches
Breguet have been devoted to producing the finest timepieces since 1775. With nearly 250 years of experience in watchmaking and countless inventions and contributions to the world of horology, owning a Breguet men's watch connects you to this rich history and the ideals of precision, clarity and elegance.

Abraham-Louis Breguet was the first to create a reliable self-winding men's pocket watch, the 'Perpetuelle' in 1780, launching Breguet to popularity and fame among the court of Versailles and throughout Europe. Breguet went on to invent countless important designs and technical improvements within watchmaking, such as the Gong spring, which would be adopted by watchmakers worldwide, along with the 'Breguet hands and Arabic numerals', both first introduced in 1783. Guilloche decoration, created in 1786, offered more protection to the men's pocket watch when being used, as well as adding style to the timepiece and the Patent of the 'tourbillon regulator' was completed in 1801. Still one of the highest complications in watchmaking today, this mechanism neutralises the effects of gravity to create incredible precision in mechanical timepieces.

Many of these industry-changing inventions can be seen in the current range of Breguet men's watches, refined and updated in an elegant design.
Watch Listing Page