SORRY NO ITEMS WERE FOUND.
Please refine your search or try another search term.
Select a price range to suit your budget
SORRY NO ITEMS WERE FOUND.
Please refine the selected filters.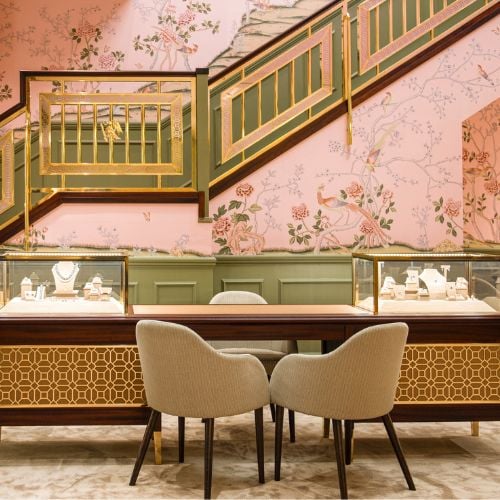 BOOK AN APPOINTMENT
Whether you book an appointment to visit us in person or opt for a virtual consultation from the comfort of your own home, you'll receive the same high standard of service and individual care and attention from our expertly trained consultants who can share designs, discuss gemstone options and even model pieces.
About Gold Wedding Rings
Gold has been used to mark wedding ceremonies since antiquity, and today is seen as a hugely important symbol of commitment. This tradition features throughout the works of William Shakespeare (1564-1616), and is followed by the British royal family who have favoured rare warm Welsh gold court examples since the early 1920s.

With workshops in the Heart of England Pragnell are experts at making the perfect gold wedding ring just for you. Available in yellow, white and rose tones in both 9ct and 18ct standards we can accommodate all tastes and budgets. Whether you want a more classic plain or diamond set court or flat profile we have an extensive selection of samples to ensure the correct size and fit is effortlessly achieved. Our experts can also assist with individual bespoke creations, and advise on engraving and finishing techniques.

A Pragnell gold wedding ring is expertly handmade to the highest standards of quality.
Engagement Listing Page