SORRY NO ITEMS WERE FOUND.
Please refine your search or try another search term.
Select a price range to suit your budget
SORRY NO ITEMS WERE FOUND.
Please refine the selected filters.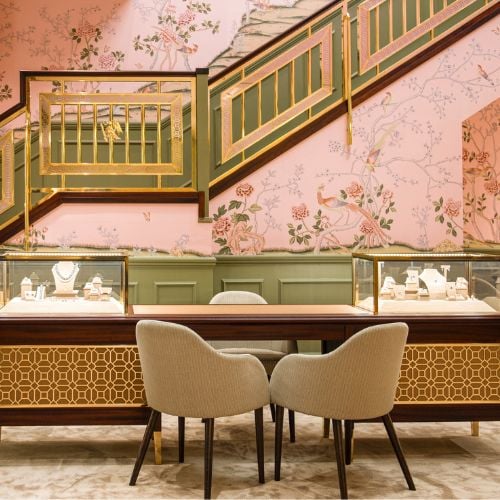 BOOK AN APPOINTMENT
Whether you book an appointment to visit us in person or opt for a virtual consultation from the comfort of your own home, you'll receive the same high standard of service and individual care and attention from our expertly trained consultants who can share designs, discuss gemstone options and even model pieces.
About Breguet Type XX Watches
Louis-Charles Breguet (great-great grandson of Abraham-Louis Breguet) was one of the early aviation pioneers, setting up Breguet Aviation in 1911. Breguet Aviation were extremely active in the First World War, producing a number of military aircraft to support the allied war effort.

Louis was also a keen watch enthusiast, with an interest in watches as scientific instruments. He contributed, behind-the-scenes, to the Breguet watchmaking company and Breguet watches naturally featured in the cockpits of Breguet aircraft. One of the earliest steel chronographs with the special retour en vol or instant restart function was sold to Louis Breguet's company in 1952, this was one of the first examples of what would become the Breguet Type XX model two years later.

In the 1950's, with such a rich history in Aviation and their experience in producing the reliable timepieces much needed, Breguet became the official supplier to the French Naval Air Army. Initially only available to serving military personnel, the design of these timepieces were based on their aviation watches of the 1930's but with practical refinements for the day, such as a 15 minute counter on the chronograph which was the time needed to check an aircraft before flight.

The Breguet Type XX, now available to the civilian market, takes inspiration from these early timepieces and can now be purchased with a self-winding movement and in a range of materials and colours.
Watch Listing Page