SORRY NO ITEMS WERE FOUND.
Please refine your search or try another search term.
Select a price range to suit your budget
SORRY NO ITEMS WERE FOUND.
Please refine the selected filters.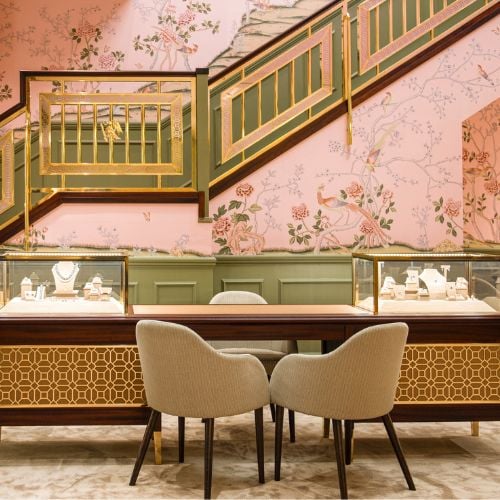 BOOK AN APPOINTMENT
Whether you book an appointment to visit us in person or opt for a virtual consultation from the comfort of your own home, you'll receive the same high standard of service and individual care and attention from our expertly trained consultants who can share designs, discuss gemstone options and even model pieces.
About Antique Emerald Rings
The birthstone for May, emeralds have been regarded as a symbol of love since antiquity, and subsequently featured in engagement rings for centuries. The Egyptian Queen Cleopatra (69-30 BC) was known to love wearing emerald jewellery, and this gemstone featured in the engagement rings of both Queen Victoria (1819-1901) and Jacqueline Kennedy (1929-1994).

As a sixth generation family jeweller Pragnell are proud to offer an extensive selection of antique emerald rings. Our founding principle was 'our knowledge is your safeguard', which is still of paramount importance in everything we do today. The Pragnell family travel the world to source the best and rarest examples, with our collection of intense green examples from Muzo in Columbia truly coming alive when worn on the finger.

Catering to all tastes and budgets, we showcase a unique selection of pieces from the Edwardian through to the Retro period. At Pragnell, you can experience faceted intense green examples surrounded by delicate old cut diamonds from the Edwardian period. These can be effortlessly contrasted with geometric candy like cabochon and bolder signet style Art Deco wonders.

Each example is hand selected by a member of the Pragnell family, and assessed by our jeweller to ensure it is ready for its next adventure.
Antique Listing Page