SORRY NO ITEMS WERE FOUND.
Please refine your search or try another search term.
Select a price range to suit your budget
SORRY NO ITEMS WERE FOUND.
Please refine the selected filters.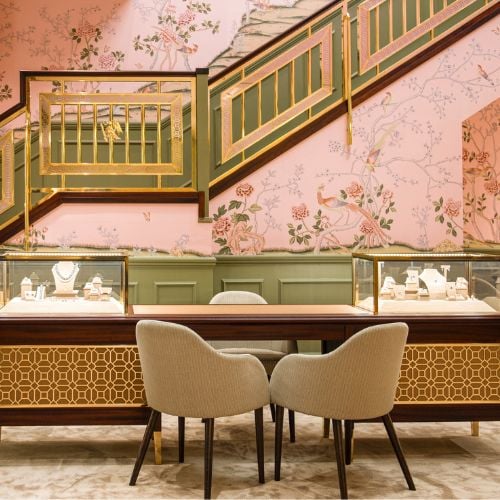 BOOK AN APPOINTMENT
Whether you book an appointment to visit us in person or opt for a virtual consultation from the comfort of your own home, you'll receive the same high standard of service and individual care and attention from our expertly trained consultants who can share designs, discuss gemstone options and even model pieces.
About Jaeger-LeCoultre Duomètre Collection
Created from the dream to push watchmaking expertise to its limits, the Jeager-LeCoultre Duomètre has a special place in the world of complex timepieces. The legendary Dual-Wing concept is doubly revolutionary operating with not one but two independent mechanisms guaranteeing unparalleled performance and precision. The first mechanism is dedicated to the proper functioning of the complications whilst the second ensures the precise measurement of passing time. The cohabitation of these two parts, which form the Dual-Wing movement ensures a highly precise watch. Fashioned down to the smallest detail, all watches in this collection are decorated with mastery and infinite patience. A host of high-precision techniques are used to manually decorate the movements of each watch. Refined and inventive, the Jeager-LeCoultre Duomètre is a creation of both beauty and complexity.
Watch Listing Page