SORRY NO ITEMS WERE FOUND.
Please refine your search or try another search term.
Select a price range to suit your budget
SORRY NO ITEMS WERE FOUND.
Please refine the selected filters.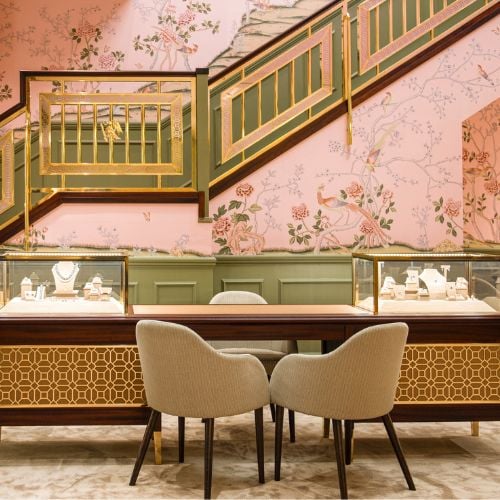 BOOK AN APPOINTMENT
Whether you book an appointment to visit us in person or opt for a virtual consultation from the comfort of your own home, you'll receive the same high standard of service and individual care and attention from our expertly trained consultants who can share designs, discuss gemstone options and even model pieces.
About Antique Bracelets and Bangles
Bracelets and bangles have adorned the wrists for thousands of years, with examples traditionally signifying religious and spiritual interests.

As a sixth generation family jeweller, Pragnell are proud to showcase a rich and diverse selection of antique bracelets and bangles, that offer something for every taste and budget.

Our ever changing selection of vintage bracelets has been sourced by a member of the Pragnell family from across the globe, and features examples that exemplify the most important styles and periods. The Victorian and Edwardian eras were particularly prodigious, with both Queen Victoria (1819-1901) & Queen Alexandra (1844-1925) igniting fashions for fully adorned wrists. This was continued into the Art Deco and Retro periods, which saw fashions further expose the wrists and arms to perfectly showcase sparkling wide diamond set, and gleaming polished bold vintage gold bracelets and bangles.

Alongside pieces that have been hand-selected for their superb quality and style, Pragnell always ensure a wide selection of signed pieces from the zenith of Houses, such as Cartier, Van Cleef & Arpels and Pierre Sterle.
Antique Listing Page