SORRY NO ITEMS WERE FOUND.
Please refine your search or try another search term.
Select a price range to suit your budget
SORRY NO ITEMS WERE FOUND.
Please refine the selected filters.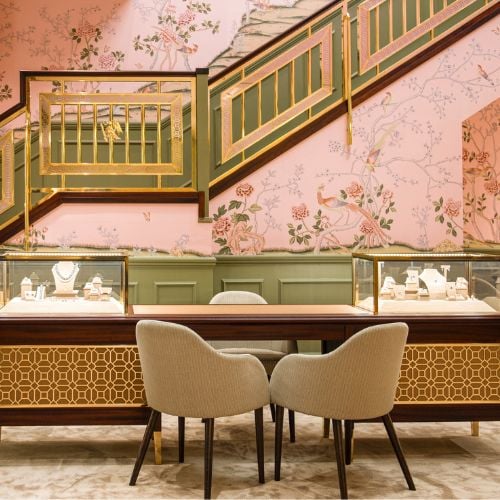 BOOK AN APPOINTMENT
Whether you book an appointment to visit us in person or opt for a virtual consultation from the comfort of your own home, you'll receive the same high standard of service and individual care and attention from our expertly trained consultants who can share designs, discuss gemstone options and even model pieces.
Frequently Asked Questions
Below are the answers to our most commonly asked questions. Should you want to find out more please feel free to Contact Us us and begin your Pragnell experience.
Pearl jewellery is timeless and will always be in style. Pearls are a classic and elegant choice that can be dressed up or down, making them a versatile option for any occasion.
Yes, you can wear a pearl necklace every day. It is a classic piece of jewellery that can be worn with almost any outfit. However, it is not recommended to wear a pearl necklace in the shower as direct contact with water and soap can damage the pearls and cause them to discolour.
To clean your pearls, gently wipe them with a damp, soft cloth. You can use a mild liquid soap but don't plunge the pearls into the water as this could damage the thread.
Pearl necklaces can be fragile and easy to break if they are handled roughly, especially if they are strung on a silk thread. If your pearl necklace is damaged, bring it to your jeweller. At Pragnell we offer a
pearl re-stringing service
.
Jewellery Listing Page