SORRY NO ITEMS WERE FOUND.
Please refine your search or try another search term.
Select a price range to suit your budget
SORRY NO ITEMS WERE FOUND.
Please refine the selected filters.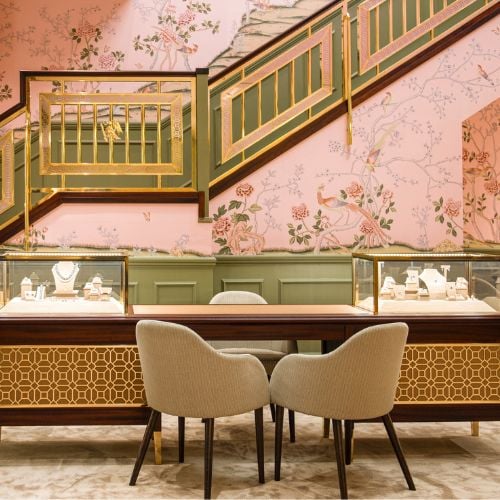 BOOK AN APPOINTMENT
Whether you book an appointment to visit us in person or opt for a virtual consultation from the comfort of your own home, you'll receive the same high standard of service and individual care and attention from our expertly trained consultants who can share designs, discuss gemstone options and even model pieces.
Frequently Asked Questions
Below are the answers to our most commonly asked questions. Should you want to find out more please feel free to Contact Us us and begin your Pragnell experience.
White gold is an extremely hard and durable material meaning you can enjoy your white gold earrings daily.
White gold earrings can normally withstand normal daily activities such as sleeping but it is recommended that luxury jewellery should be stored in a safe place during the night.
Whilst white gold is durable, it is recommended that you should take your white gold earrings off before bathing to retain the shine and polish of the gemstone and earring materials.
You can leave white gold earrings in all day, but it is recommended that you take your earrings off every so often to clean them and let piercings breathe and remove any dirt and bacteria.
The best way to clean white gold earrings is with warm soapy water or a warm soapy cloth. There is no need to soak your white gold earrings in soapy water, and you'll want to avoid harsh detergents. Never soak white gold earrings in any type of strong solvent such as alcohol, acetone, or paint thinner. To keep your white gold earrings looking their very best for years to come, find out more about our
Jewellery Polishing and Cleaning
service.
Jewellery Listing Page