Tell the Story of You
The RockChic collection offers a combination of simplicity, effortless beauty and attitude that adds just that little bit of rock 'n' roll to the everyday.  

Perfect for layering and celebrating your individuality, combine unique RockChic pieces with the free-spirited Bohemia collection to create a unique expression of your creativity.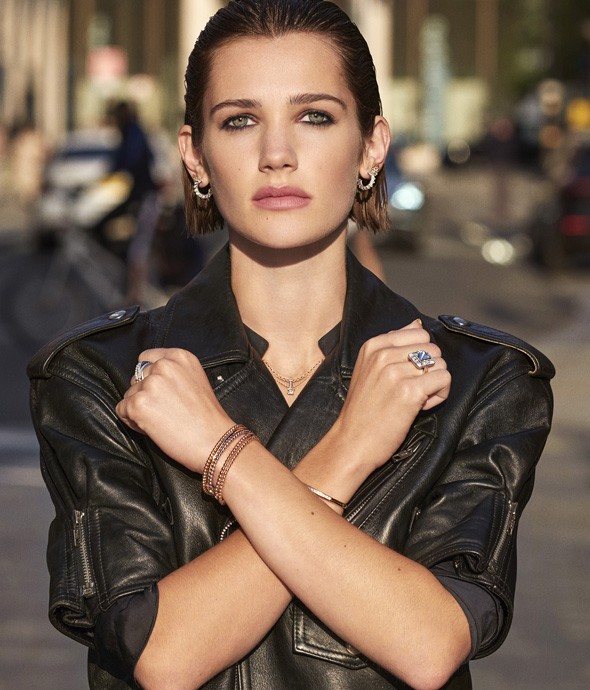 Layer
Style your jewellery by layering pieces together to celebrate your individuality. Bring some luxury to your everyday and pair unexpected elements together.

Crafted in 18ct white, rose and yellow gold and set with inverted diamonds, the collection of rings, earrings, bangles and necklaces fuses everyday elegance with a contemporary, unexpected edge.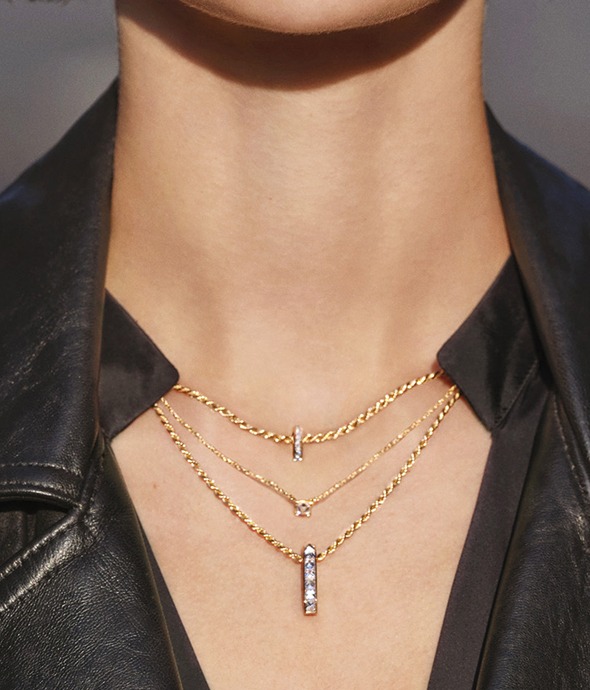 Shine
The key to layering is variation: choose different lengths, so that staggered necklaces each have a chance to shine in their own right.

Throughout the collection, reverse set diamonds create a relaxed, off-duty effect. Light enters and reflects off the stones' sharp angles, resulting in a subtle shimmer. The strong, angular contour of the diamonds takes the spotlight.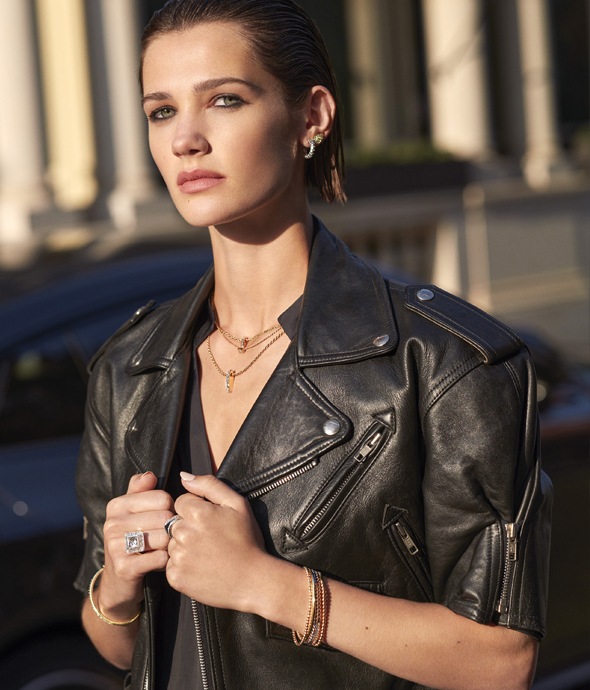 Mix
Subvert all expectations by pairing RockChic's punk aesthetic of inverse set princess cut diamonds with the minimalist and flowing Bohemia collection.

Drawing on the modern way to style jewellery, the collection is designed to be stacked and combined with other Pragnell pieces and the wearer's own jewellery, to create a unique look.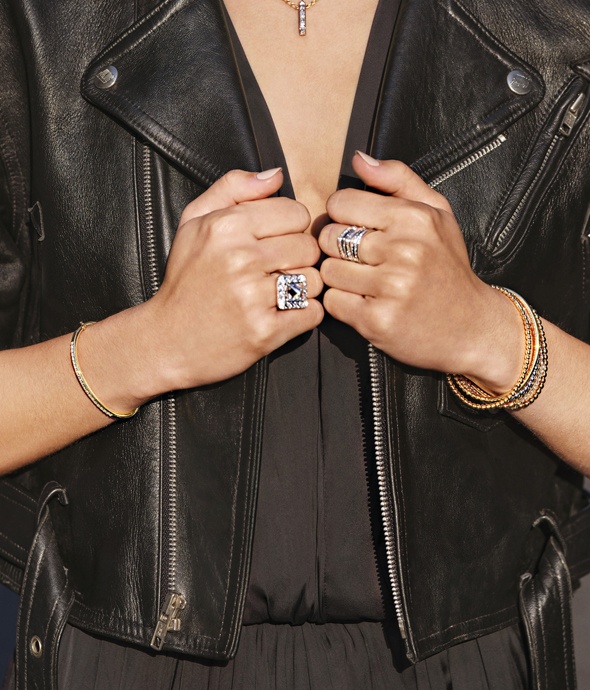 Reflect
Combining new and old, high-end with contemporary, resonates with the casual elegance of today. And reflects a freedom of self-expression.

The polished gold rings come in a variety of profiles. The classic eternity ring is given a modern edge with reverse set princess cut diamonds, reminiscent of the studs that adorn leather jackets and biker boots.
Visit Pragnell
From Market Street to Mayfair you can be sure of a warm welcome at any of our showrooms across Great Britain.