175 years of Patek Philippe: A big story in three chapters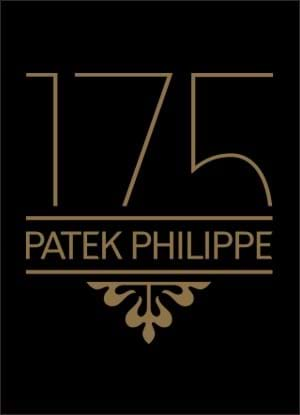 The history of portable mechanical timepieces began 500 years ago. Tracing the arc from there to PATEK PHILIPPE'S 175-year anniversary, this means that the Genevan manufacture has co-written, codesigned, and co-measured a third of the history in this category of timekeeping instruments. While there are watch brands that advertise earlier incorporation dates, most of them discontinued their business activities in the course of time and were reestablished at a different location with new people, often many decades later. Conversely, Patek Philippe has pursued its core business without interruption since it was founded on May 1, 1839, and has always been a privately owned company.

To this very day, Patek Philippe is domiciled in Geneva and headquartered on Rue du Rhône in the heart of the city, in a building it has occupied since briefly after the company was first registered. From the very start, the manufacture has been a player in the very top league of watchmaking artistry - in haute horlogerie with opulently decorated and highly
complex creations as evidenced by the exhibits in the Patek Philippe Museum in Geneva's Plainpalais district. It not only displays a globally unique collection of timepieces spanning 500 years but also showcases a fascinating selection of horological masterpieces crafted in the manufacture's workshops during the last 175 years. Additionally, with over 8000 books and documents related to time measurement, the museum's library ranks among the notable institutions of its kind in the world.

This heritage positions Patek Philippe amid the oldest and most distinguished watchmaking companies in Switzerland and the world. Since the mid 19th century, numerous regents, elder statesmen, clerical dignitaries, industrial magnates, and proponents of the arts and culture have acknowledged this standing by choosing Patek Philippe timepieces for themselves or as surprise gestures of largesse to delight others. The manufacture's watches were always coveted throughout the past 175 years, be it as brand new timepieces or as offerings from the best international auction houses, where they have topped the record lists for years.

An extensive account of the history of Patek Philippe is currently being compiled and will be published in book form in 2015. This dossier merely presents an excerpt of the timeline with key protagonists, events, inventions, and creations from the manufacture's 175-year legacy. It is subdivided into three chapters that correspond to three decisive epochs: Inception, accession of the Stern family, present.

Chapter 1: The company founders and the ascent of Patek Philippe - 1839 to 1932

Farsighted entrepreneur Antoine Norbert de Patek

As a man of style with a penchant for quality and fine arts, he was fascinated with Geneva's watchmaking heritage from the very outset, and also with the complementary artistry of the engravers, enamelers, and jewelers. As a refugee, he sought the company of emigrants and made the acquaintance of François Czapek, a watchmaker who had fled from Bohemia.In 1833, a gentleman arrived in Geneva who would be inducted into the hall of fame of Swiss watchmaking: Antoni Norbert Patek. In 1831, after the failed uprising against the Russian occupational forces in Poland, Patek and thousands of other patriots and freedom fighters embarked on the "Great Emigration" toward the West; two years later, he arrived in Geneva, a city known throughout Europe for its liberal spirit.

In 1839, Patek married an urbane local woman and on May 1 - together with Czapek and Thomas Moreau, his wife's uncle - incorporated Patek, Czapek & Cie - Fabricants à Genève. Its business motto: to build the world's best and most beautiful timepieces.

The company was successful from the very beginning, thanks to the manufacture's striking creations and Patek's good relationship network. But the discord between Patek and Czapek prompted Patek to look for a new partner, whom he met at the 1844 industrial exhibition in Paris. Jean Adrien Philippe. The gifted French watchmaker had invented a mechanism for winding a movement and setting the hands without requiring a separate key. In 1845, Patek terminated his partnership with Czapek and together with Jean Adrien Philippe and Vincent Gostkowski, a third partner, established a new company with the name Patek & Cie - Fabricants à Genève. It soon became clear that Patek, a shrewd businessman, and Philippe, an ingenious watchmaker, were an ideal match. On January 1, 1851, the company was renamed Patek, Philippe & Cie. While modern production processes were adopted by Philippe, Patek pursued an innovative style of marketing that would make the manufacture's timepieces sought after all over the then known world. He traveled the USA, an up-and coming industrial power, in 1854/55, which was an adventurous undertaking given the era's transportation resources. His extensive 1858 tour of Europe to Germany, Italy, and Russia as far as St. Petersburg and Moscow was dangerous as well, as his luggage contained his company's precious watches and later the proceeds from their sale. Often, trains or coaches would be stuck for hours, and passenger steamships were exposed to severe storms and towering waves in the middle of the Atlantic. Meals tended to be of dubious quality, and many accommodations were poorly heated and insulated. Patek was not physically robust to begin with.

But he remained steadfast and actively participated in the social life of Geneva, then already recognized as a major metropolis that always attracted international visitors. The city granted him citizenship and welcomed him to its fold. After all, by attending world expositions in Paris and London as well as international fairs in Italy and Germany, Patek not only acquainted the world with his watch brand but was also an ambassador for Geneva. Regrettably, his anemia worsened, and in 1875, Patek felt compelled to designate a successor to prevent his lifework - Patek, Philippe & Cie - from being endangered. Messrs. Cingria, Rouge, and Köhn - three employees - injected capital into the company and became co-owners of the manufacture, which now had five partners. This would soon prove to be a forward-looking solution. On March 1, 1877, Antoine Norbert de Patek died at the age of 65. His son Léon was only 20 years old and did not want to join the company. He ceded all rights against an annual apanage of 10,000 francs and lived on this annuity as a rentier until he passed away in 1927.

The remaining partners continued to operate Patek, Philippe & Cie, renewing their partnership agreement every 12 years.

Ingenious tinkerer Jean Adrien Philippe

Jean Adrien Philippe was born on April 16, 1815, in the French town of La Bazoche-Gouet. His father was a watchmaker and taught him the prestigious métier. After a period as a journeyman, he settled down in Paris, where he invented a mechanism that allowed pocket watches to be wound and set without a separate key. In 1844, he displayed his watches at the industrial exhibition in Paris, where they attracted Patek's attention. Philippe accepted Patek's invitation to visit Geneva, and there, they agreed to form a partnership. In 1845, Philippe joined the company and from the very beginning focused on the quality of its timepieces. As the technical director, he was responsible for manufacturing the current models, the ongoing improvement of production processes, and the development of new models and mechanisms. Initially, he concentrated on perfecting his keyless winding and handsetting system that relied on a crown in the pendant of the pocket watch and was protected by French patent No. 1317 dated 1845. In 1860 and 1861, he was granted two further patents for additional enhancements of his crown winding and handsetting system. The fact that even contemporary wristwatch winding mechanisms essentially follow his design concept shows how progressive his idea was.

An avid observer of the watch industry, Philippe left behind a collection of notes and technical memos as well as newspaper articles and essays he had written. Today, they occupy a place of honor in the manufacture's archives.

Patek actively encouraged artisanal perfection, the lavish decoration of watches with engravings, enameling techniques, and precious stones that transform them into luxurious works of art, while Philippe, driven by his horological aspirations, continuously stressed the refinement of the underlying technologies and the ongoing development of so-called complications. Both ambitions would characterize and accompany the brand throughout its history. In the 21st century, the philosophy of considering a timepiece to be a coherent whole was reaffirmed with the Patek Philippe Seal. As the manufacture's "constitution", its directives for the first time confirmed in writing what has always applied to all Patek Philippe watches.

The successors of the company founders

After Antoine Norbert de Patek passed away in 1877, his son withdrew in return for a lifelong annuity. Joseph Antoine Bénassy-Philippe, one of Jean Adrien Philippe's sons-in-law, was appointed director. In 1891, two years before he died, Jean Adrien Philippe handed his post over to his youngest son Joseph Emile. In the same year, Edouard Köhn left the company and was succeeded by François Antoine Conty, who for years had supervised production at the famous Genevan "Fabrique", and Albert Cingria, too, returned his Patek Philippe shares. To assure the company's continuity beyond partnership agreements that were limited in time, the owners in 1901 decided to adopt the by now customary legal form of a joint-stock company. "Patek Philippe & Cie" became "Ancienne Manufacture d'horlogerie Patek, Philippe & Cie, Société Anonyme". Its share capital amounted to 1.6 million Swiss francs, and five of the seven shareholders served terms on the board of directors: A. Bénassy Philippe as chairman, with members Jean Perrier, François Antoine Conty, Joseph Emile Philippe, and Alfred G. Stein. The latter managed the New York office through which Patek Philippe watches were distributed in the USA. After the decease of Joseph Emile Philippe, his son Adrien was the last offspring of a company founder's family. In 1932, as a result of the global economic crisis, the company became financially distressed and sought a buyer.

Select events, timepieces, and innovations 1839 to 1932 1839

Patek & Czapek is established in Geneva

1839

Six months after the company is incorporated, Patek &Czapeksells the first strikework model: a quarter-repeatingpocket watch.

1844

Jean Adrien Philippe invents a mechanism for winding and setting pocket watches without a separate key, and is granted a French patent in 1845. 1860/1861 He receives two further patents for system refinements.

1851

During the exposition at the London Crystal Palace, Patek Philippe captures the fancy of Queen Victoria with its creations. She acquires the dainty pendant watch No. 4719 with diamond roses on blue enamel for herself as well as pocket watch No. 3218 with a chronometer escapement and a quarter-repeater for her beloved husband Prince Albert.

1851

Tiffany New York sells its first Patek Philippe timepiece.

1854/1855

Patek travels extensively through the USA to acquaint the New World with his manufacture's watches. His correspondence vividly portrays the hardships of such voyages at the time. In New York, Patek meets Charles Lewis Tiffany on December 22, 1854, and the two businessmen shake hands to forge their partnership.

1858

Patek undertakes a business trip through Germany and Italy, then onward to Russia, traveling as far as St. Petersburg and Moscow.

1863

Jean Adrien Philippe invents the slipping spring, which prevents overtensioning of mainsprings and remains an indispensable component of self-winding watches to this very day.

1867

Pope Pius IX purchases Patek Philippe pocket watch No. 27 033 with a winding and handsetting mechanism in the pendant and a semi-quarter repeater on two gongs. The case back displays the Pope's coat of arms in color enamel, and the engraving on the dust cover reads " PATER, REX / DIRIGAS INTELLIGENTIAS / ET/ CORDA / GENEVA 29 JUNII 1867".

1868

Patek Philippe crafts key-wound lady's bracelet watch No. 27 368, the first wristwatch in the history of Swiss horology. It is sold to Hungarian Countess Koscowicz in 1876.

1877

Antoine Norbert de Patek passes away.

1881

Patek Philippe receives a patent for the precision adjustment device.

1887

The Calatrava cross is registered as a logo on April 27.

1902

Patek Philippe's double chronograph mechanism is patented.

1902

The "Chronometro Gondolo" trademark is registered and regular deliveries to Gondolo & Labouriau, a watch and jewelry retailer in Rio de Janeiro, begin.

1910

The "Duc de Regla" grand complication pocket watch is completed; it has a Grande and a Petite Sonnerie that plays the Westminster melody as well as a minute repeater.

1912

Automobile tycoon James Ward Packard orders a first pocket watch from Patek Philippe. Further orders follow, and in 1926, New York banker Henry Graves, Jr., joins the circle of Patek Philippe customers.

1916

Patek Philippe sells the first grand complication ladies' wristwatch No. 174 603 to D.O. Wickham in New York. It is a dainty platinum watch with a five-minute repeater. Thus, Patek Philippe's first wristwatch with a chiming mechanism is a ladies' timepiece.

1923

Patek Philippe presents the first chronograph for the wrist. It is a split-seconds chronograph based on a small pocket watch movement (No. 125 824).

1924

Patek Philippe debuts the first wristwatch with a minute repeater No. 112 057. It is crafted for Ralph Teetor, a blind automotive engineer who among other devices invented the cruise control mechanism.

1925

With model 97 975, Patek Philippe presents its first wristwatch with a perpetual calendar.

1927

First regularly produced Patek Philippe wristwatch chronograph. It is based on a 13''' ébauche from Victorin Piguet and features a monopusher in the crown.

1927

Patek Philippe crafts a split-seconds chronograph wristwatch for a left-handed customer; it is based on a Victorin Piguet ébauche.

1927

James Ward Packard receives his astronomical pocket watch, "The Packard" with No. 198 023. Henry Graves, Jr., commissions an even more complicated astronomical pocket watch.

1927

James Ward Packard receives his Lépine pocket watch No. 198 014 with a minute repeater and a music-box alarm.

The second of three chapters will follow. Check back soon to read the rest of this story.
Visit Pragnell
From Market Street to Mayfair you can be sure of a warm welcome at any of our showrooms across Great Britain.