Inspired by Architecture
The Kingdom collection showcases the finest, most beautiful diamonds and coloured gemstones, set in strikingly contemporary rings.

Each one is custom-made by hand and entirely one-of-a-kind.

The Kingdom ring is a signature Pragnell design, perfect as an unconventional engagement ring or as an ultra-modern cocktail ring.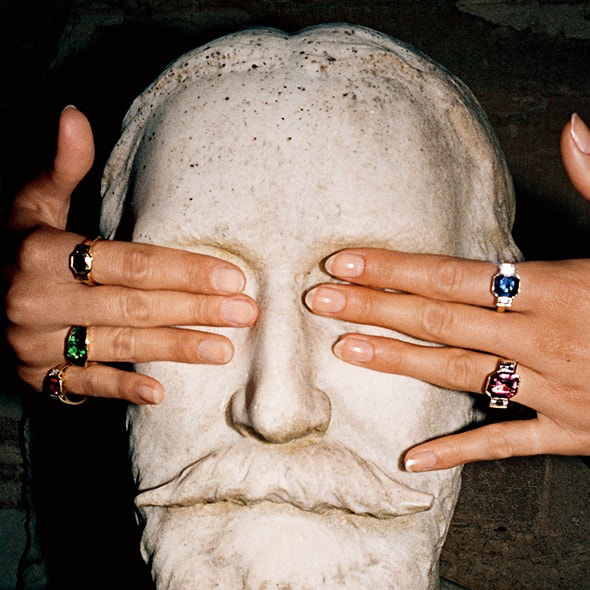 Inspired by Medieval castles and historic masonry, whilst also bringing to mind Art Deco architecture.

In spite of the modern aesthetic of our Kingdom rings, the technique behind this incredible feat of jewellery design is similar to those which were employed to build castles by hand.

In the windows of these castles we find arches, and central to the arch there is the keystone: a large, integral stone placed in the middle of the archway, which bears weight and defines shapes in architecture.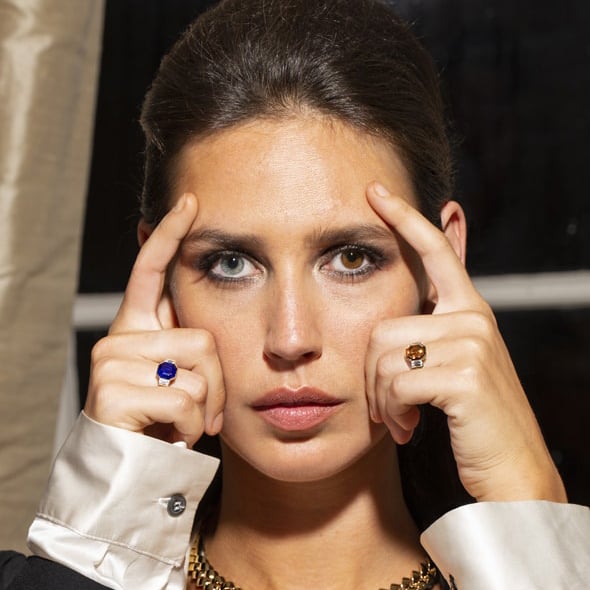 The Kingdom ring setting was designed around this idea of a keystone - except in our jewellery, these are exceptional gemstones.

Though they may not bear weight, they define this incredible design.

Each accent stone around the keystone is individually cut and set flush to sit perfectly next to one another, creating an uninterrupted view of the gemstones, which are bordered with our expertly crafted minimal rubover setting.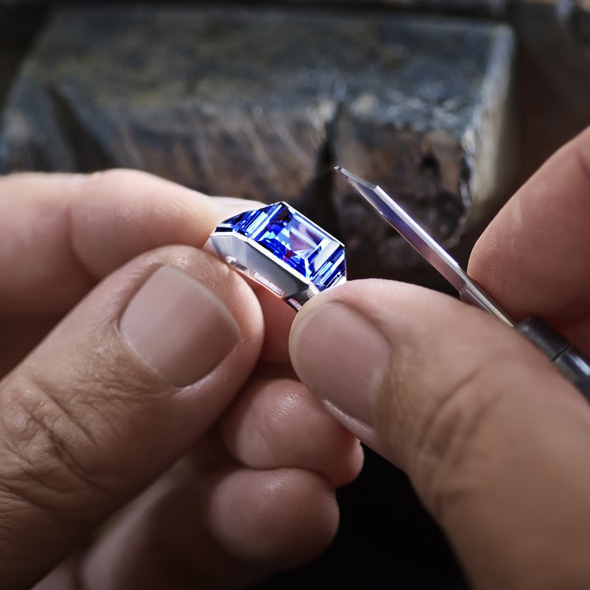 This striking visual effect was the starting point of the Kingdom design - the first iteration of the style was a panoramic wrap of a single type and colour of gemstone, all exceptionally matched.

We have experimented with this seamless view of gems in versions featuring only diamonds, emeralds, pink sapphires, tanzanites, morganites, and many more.
Several of our Kingdom rings feature significant central diamonds, created in modern trilogies or five stone versions.

The step cut centre stones - whether the square shape of carré cuts or elongated baguette cuts - are accented with trapezoid and tapered baguette cuts, which have been set along the shoulders of the ring, ultimately creating the impression of a sheer surface of gems running across your finger.
Strikingly Contemporary
The significance of our Kingdom keystones lies in their rarity; from an antique Russian Imperial pink topaz nestled next to diamonds, to the African tourmaline ring.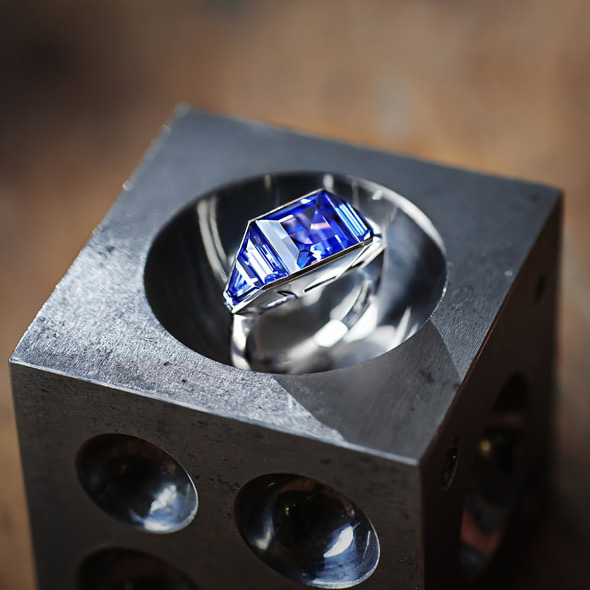 Handcrafted by Experts
All of our Kingdom Rings are handcrafted in our workshop, in the heart of the United Kingdom.

Each stone is hand-picked, cut and set by one of master craftspeople.

Learn more about our in-house workshop and the services that we offer.
Visit Pragnell
From Market Street to Mayfair you can be sure of a warm welcome at any of our showrooms across Great Britain.